Mark Fickett Art: figuresculpture2/080211tomarmover1front700.jpg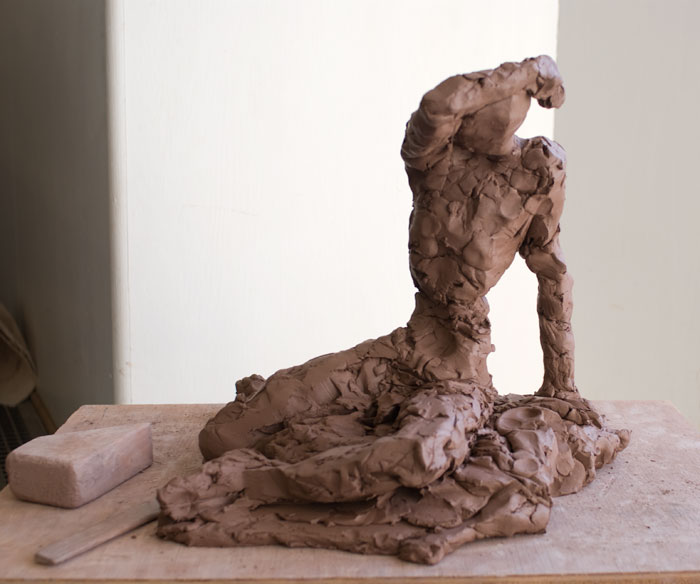 In which Mark learns how short he's been making his torsos on seated figures, and fixes it at the last minute. Also, note the tools in the lower left.
2008-02-11 / Clay
Created by and © 2008 Mark Fickett except where noted. I try for valid XHTML 1.0 Strict and CSS.