Mark Fickett Art: Green and Salmon Bowl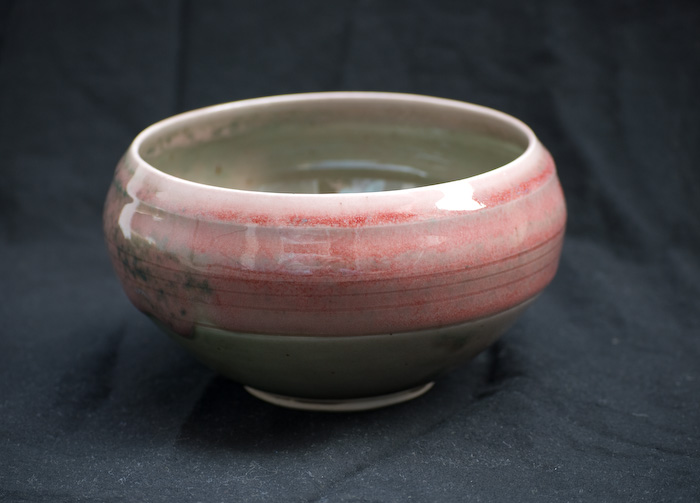 Although an inconvenient shape for soup or cereal, it's just right for salad. Also, this bowl has a very clear ring to it.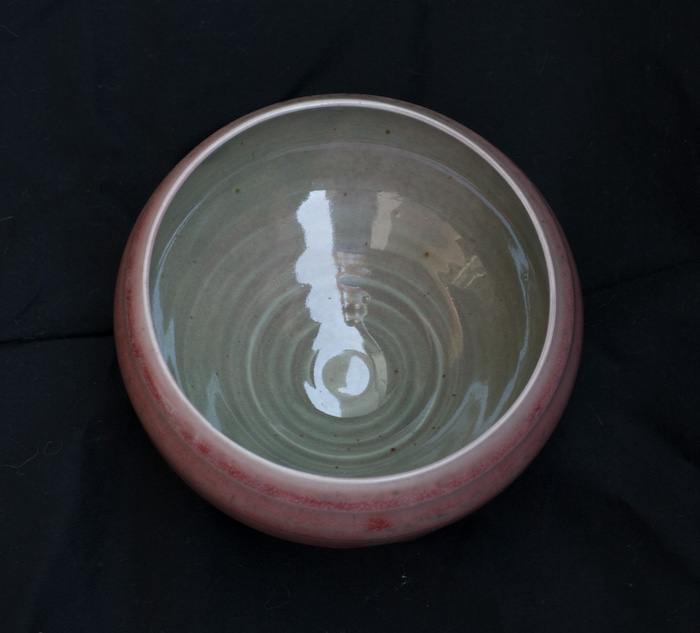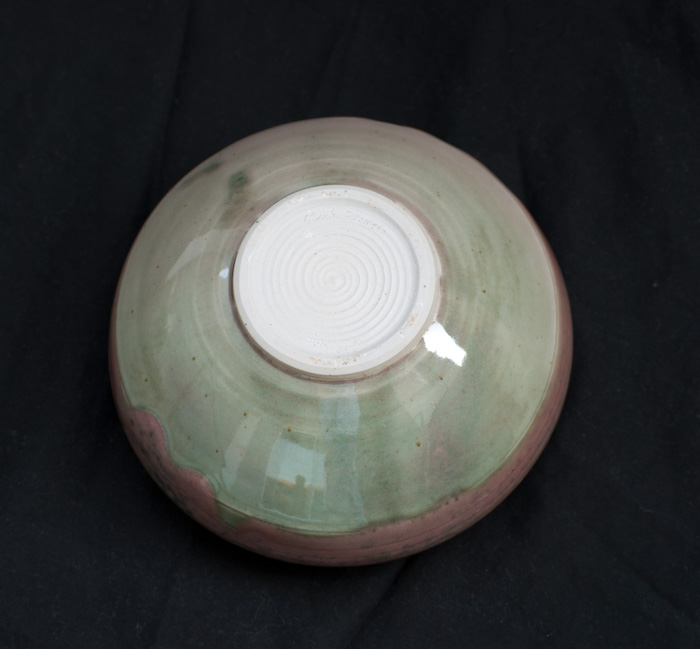 2008-10-00 / Clay (Bee-mix) / Oribe with Copper Red over on the outside (Reduction)
In: Echo Ceramics
Created by and © 2008 Mark Fickett except where noted. I try for valid XHTML 1.0 Strict and CSS.