Mark Fickett Art: Cornered Raku Vase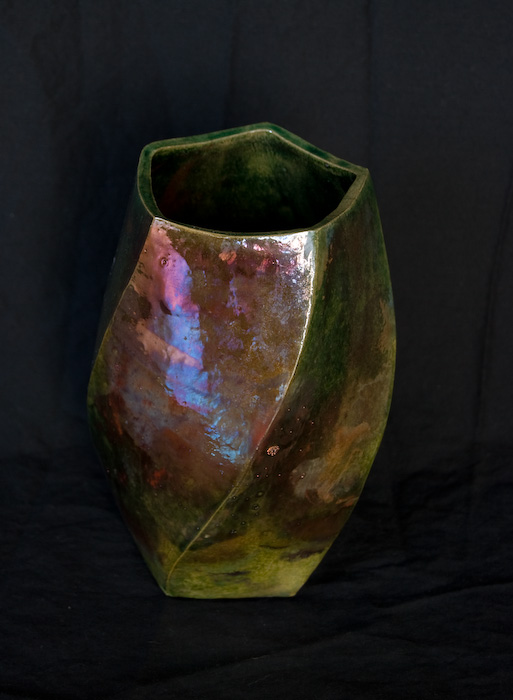 This was a case of not knowing what to expect of the glaze, and getting a surprise anyway.
See also, photos from the firing.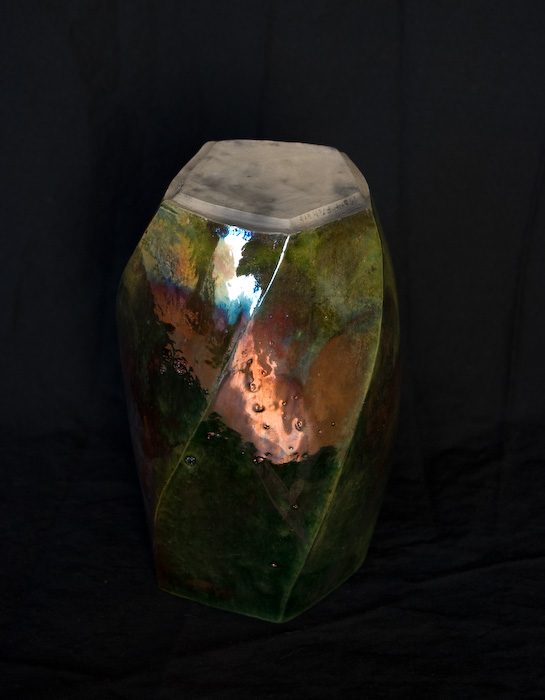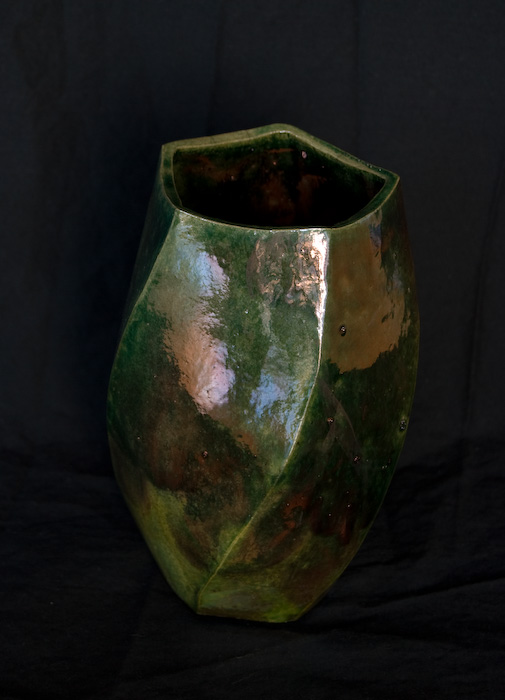 2008-12-00 / Clay (Nara Porcelain) / 1½lb / Mo Red (Raku)
In: Echo Ceramics
Created by and © 2008 Mark Fickett except where noted. I try for valid XHTML 1.0 Strict and CSS.