Mark Fickett Art: Candle Holder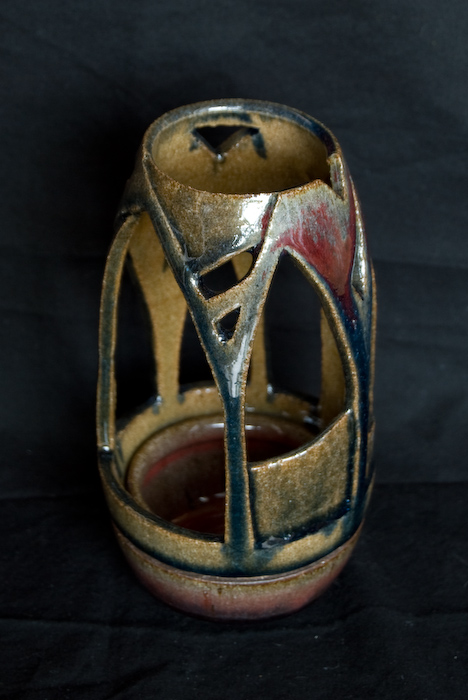 This was thrown as one piece, then separated and the top carved. Another (pleasant) glazing surprise.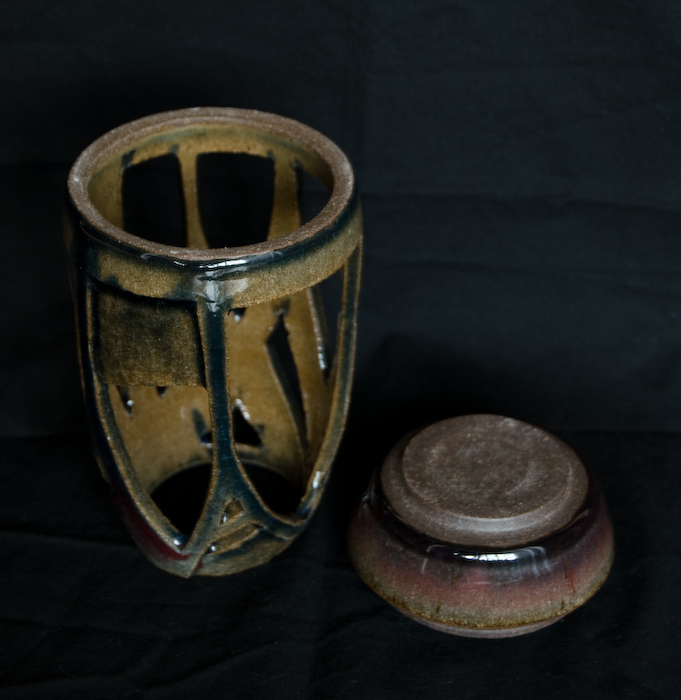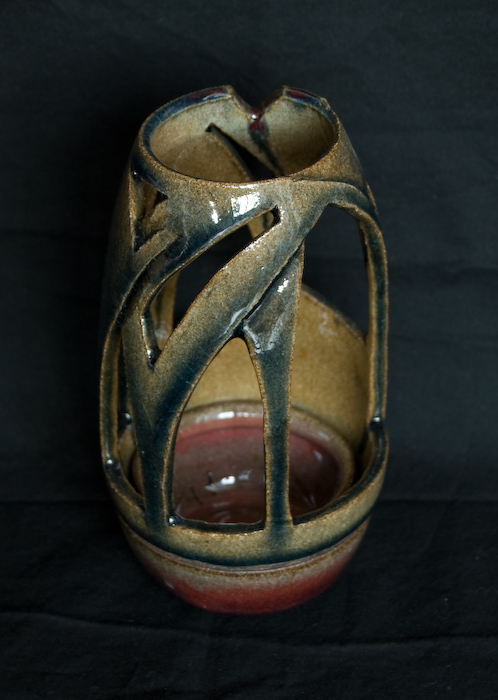 2009-01-00 / Clay (Jamaica) / ½lb / Copper Red with Sapphire over (Reduction)
In: Echo Ceramics
Created by and © 2009 Mark Fickett except where noted. I try for valid XHTML 1.0 Strict and CSS.