Mark Fickett Art: LiPo Storage Discharger
Discharge a 1-3s (or more) LiPo battery to storage voltage. This uses an ATtiny85 to sense voltage and control a high-power LED to drain a LiPo to 3.85v for storage.
This circuit is for one cell of a LiPo battery. It can be repeated in parallel for an arbitrary number of cells. Thus, the circuit runs on up to 4.2v (for a freshly charged LiPo cell), down to around 3.8v (storage voltage, at which the load is turned off).
Circuit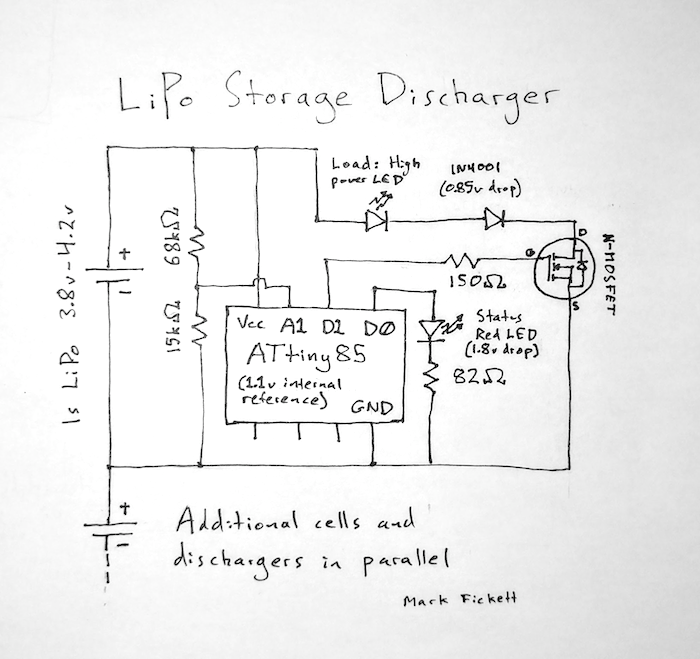 Parts List (one cell)
ATtiny85 (the internal "1.1v" voltage source must be calibrated)
8-pin DIP socket
High-power load LED (Luxeon Rebel)
1N4001 diode (> 0.5A, reduces voltage to the load LED)
Status LED (red)
82Ω resistor (for status LED)
68kΩ resistor (voltage divider, must be calibrated)
15kΩ resistor (voltage divider, must be calibrated)
150Ω resistor (for MOSFET)
N-MOSFET (to control load; for example from SparkFun; or a transistor with high DC collector/base gain hfe such as TIP120)
Heat sinks for the MOSFETs (clip-on requires some room to the sides; other shapes allow different arrangement)
A right-angle male-male header can connect the circuit to the balance JST connector of a LiPo battery.
Gallery
I built a 3s discharger, and used a mint tin with holes punched in it as a heat sink for the LEDs (attached with thermal tape). Depending on how far open the tin is, this can provide a desk light, reading lamp, or night-light while discharging.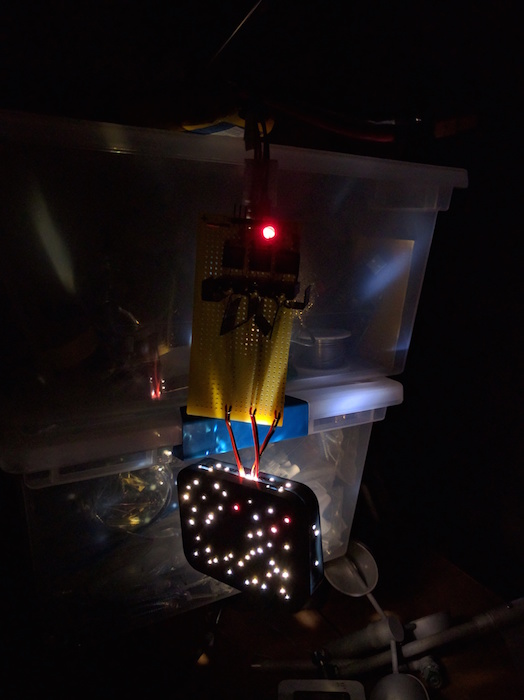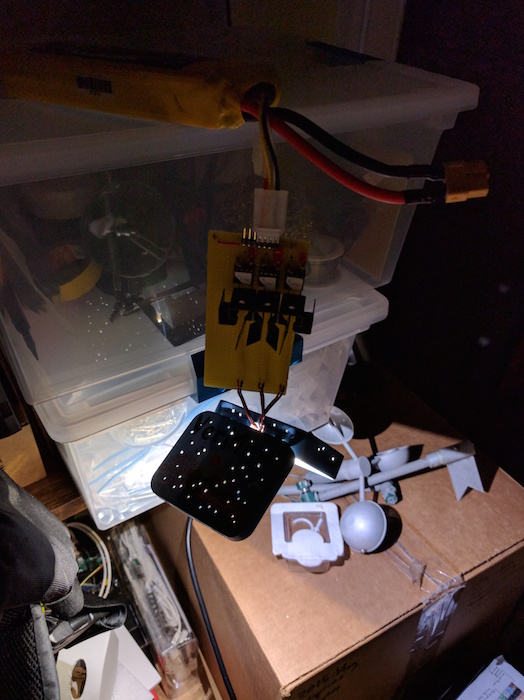 I mounted the discharger on perf board, and left room to add dischargers for more cells if I get batteries that need it later.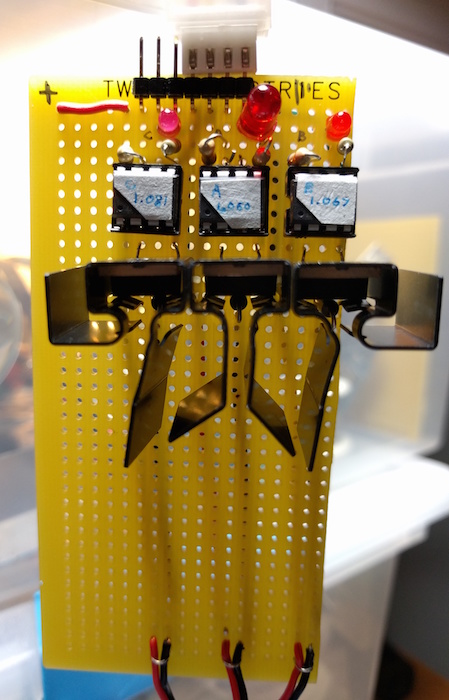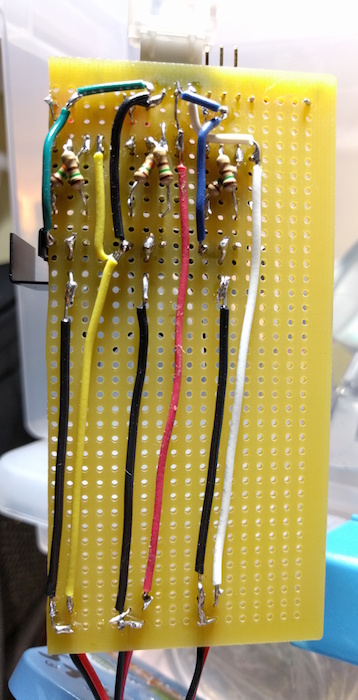 2017-07-06
Created by and © 2017 Mark Fickett except where noted. I try for valid XHTML 1.0 Strict and CSS.