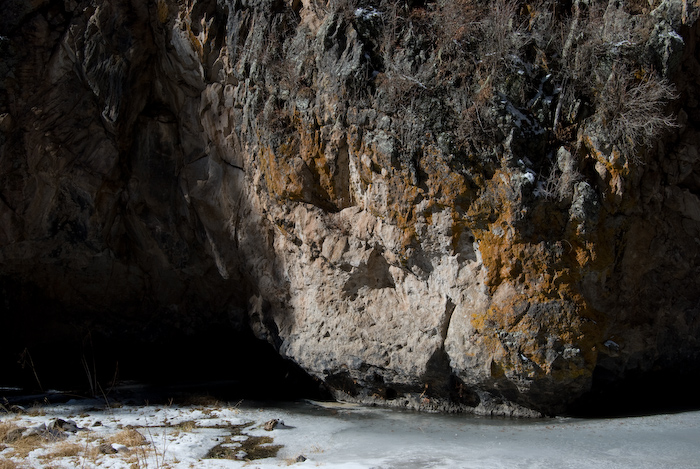 Hiking along the East Fork of the Jemez, near Los Alamos.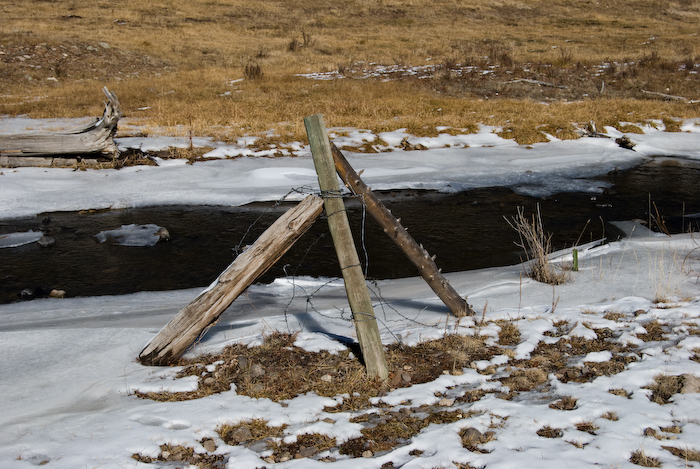 The area sometimes features cows along the river, though not on this hike.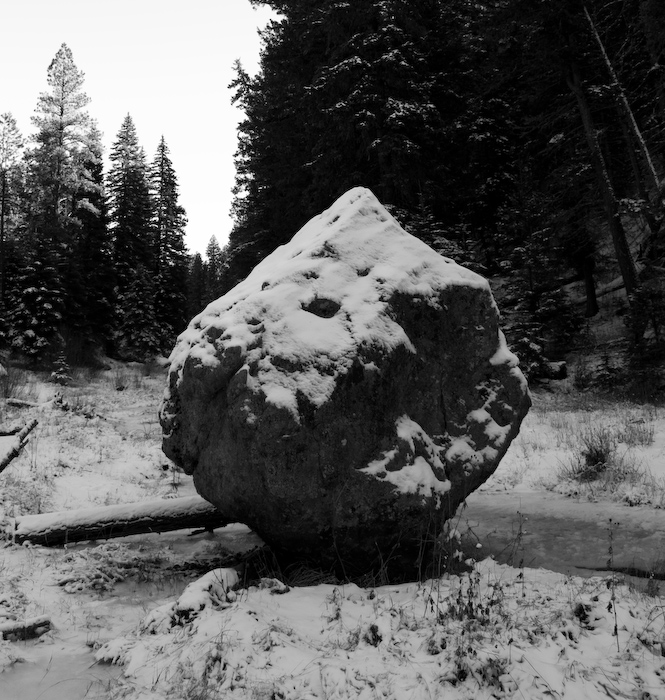 The bridges along the East Fork used to be thick logs with lackadaisical railings nailed on.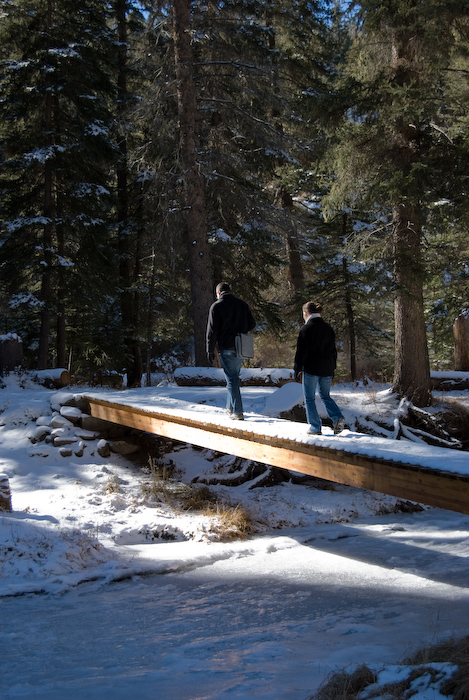 The ice on the river also featured a quantity and variety of crystal patterns.