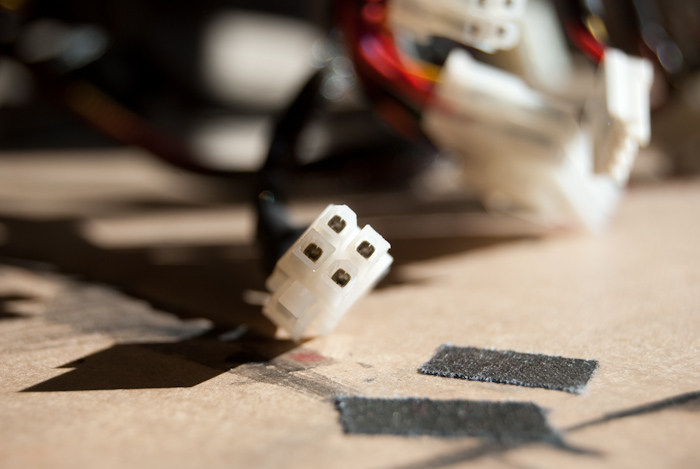 Connectors on naib's power supply — recently out of the case and opened up for testing. Above, the +12v motherboard connector; below, molex connectors.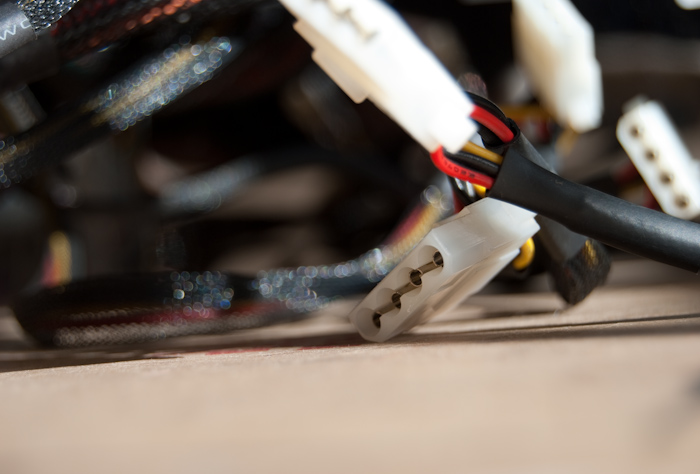 Despite its having come with the case, the power supply (does its job and) has two excellent features, in the form of sleeved cables and white (read: visible) connectors.
Below, inside the power supply.