I am pleasantly surprised to find that Science Update is using my (cc-by-sa) rainbow jello image which is on Wikimedia Commons.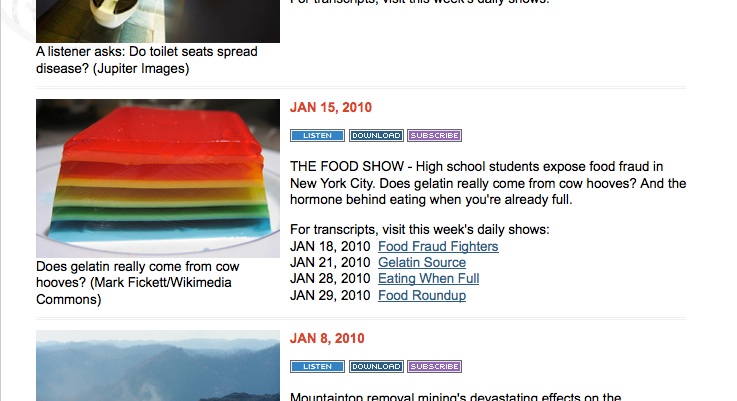 Katie and I made it (under her direction) for a post-wisdom-tooth food; I posted my pictures of it for the Wiki cookbook (in 2005), and it has consistently been a high hit for both me and rainbow jello.
Strange and unexpected fame.
2010 Jan 28
e