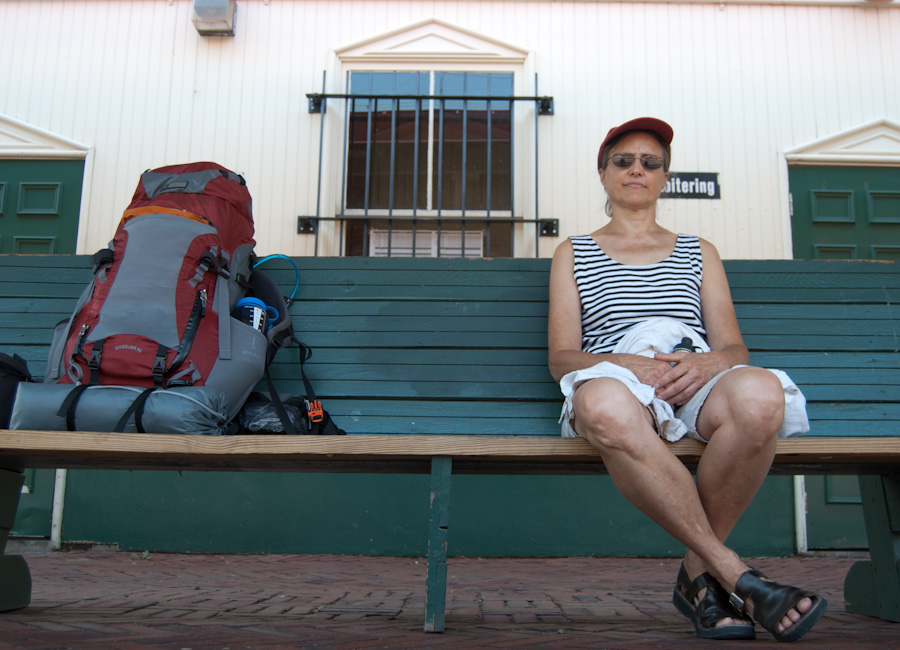 Above, waiting for commuter rail with my mom and my then-new pack. I took SEPTA in to Philadelphia's 30th Street Station, and then took Amtrak from Philadelphia to D.C. to Harpers Ferry, WV — the midpoint of the Appalachian Trail, where I would be starting.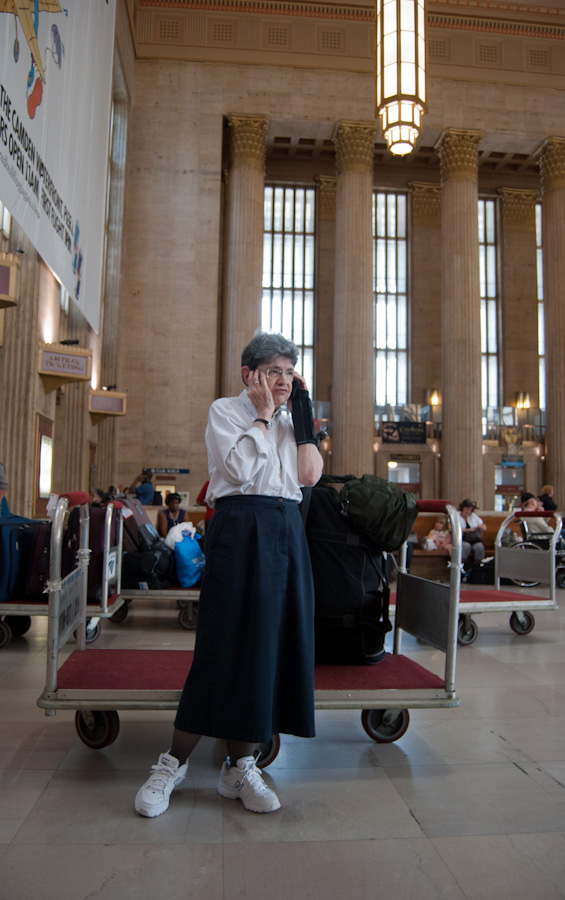 Philadelphia's 30th street station is giant and echoey and, to my perpetual delight, has flippy signs (listen). (Officially, split-flap display or Solari board.)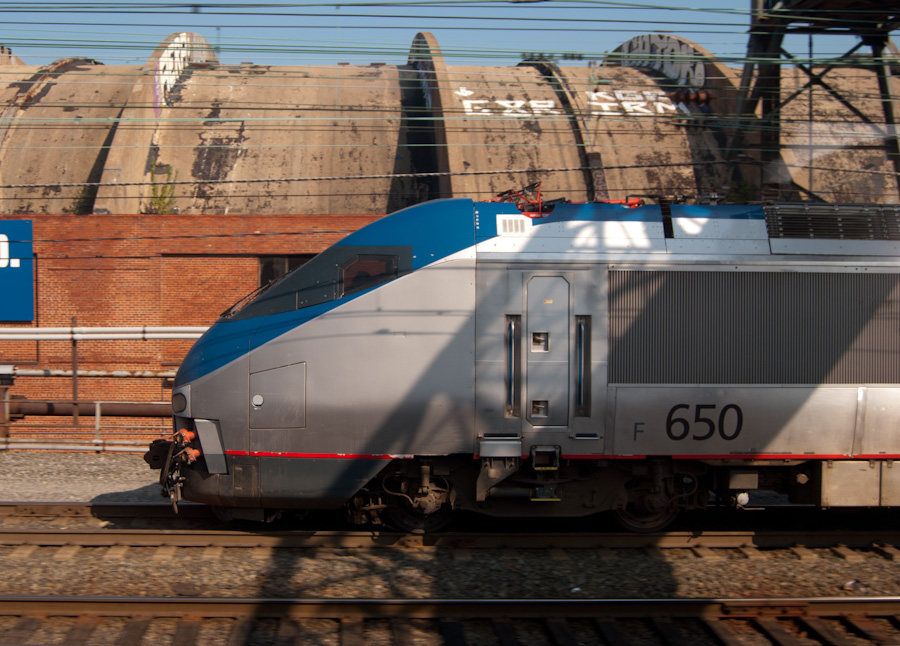 First in Harpers Ferry, and then many other places along the trail, train whistles echoing through the mountains (listen) were for me a friendly industrial music.