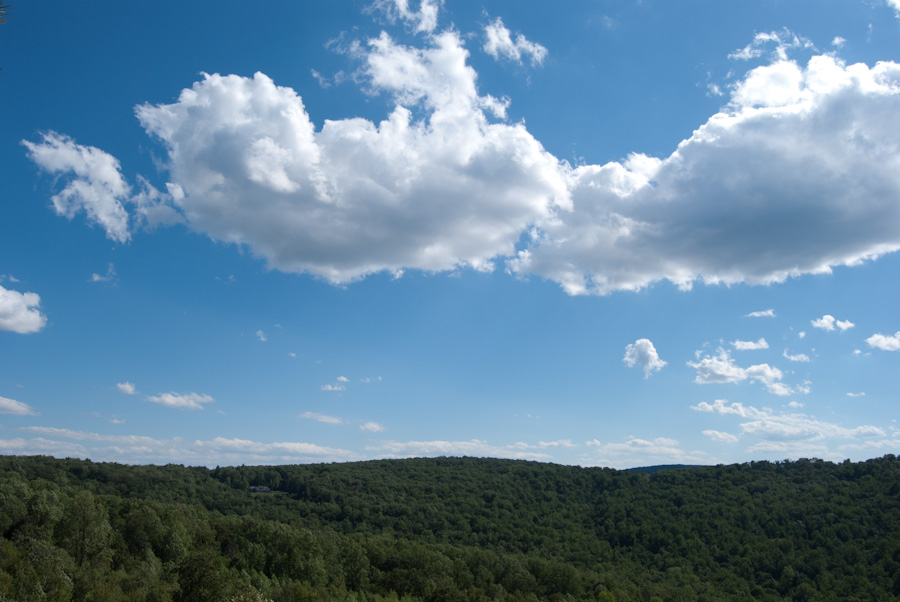 Just before crossing the WV/VA border (on our second day of hiking), we saw Raven Rocks.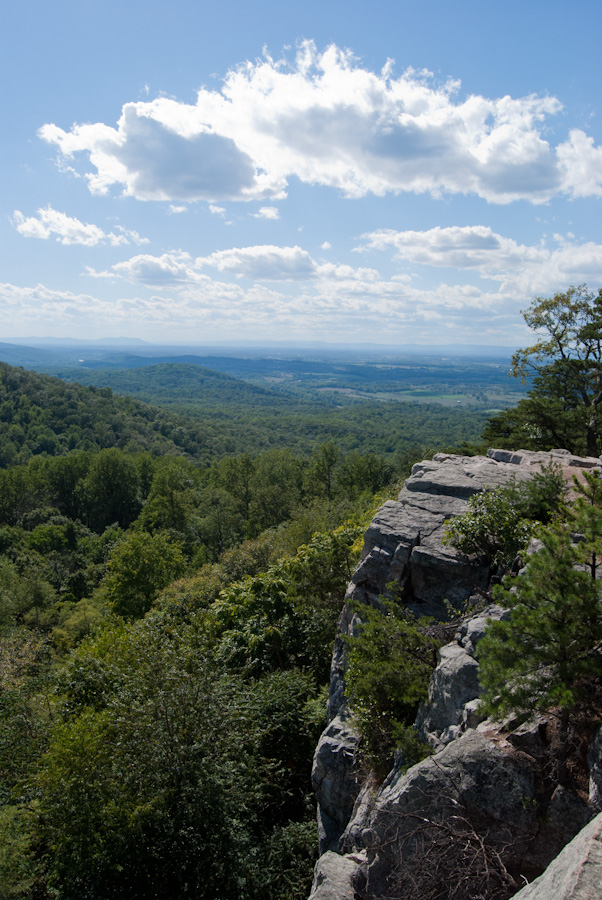 (Full size on Wikimedia Commons.)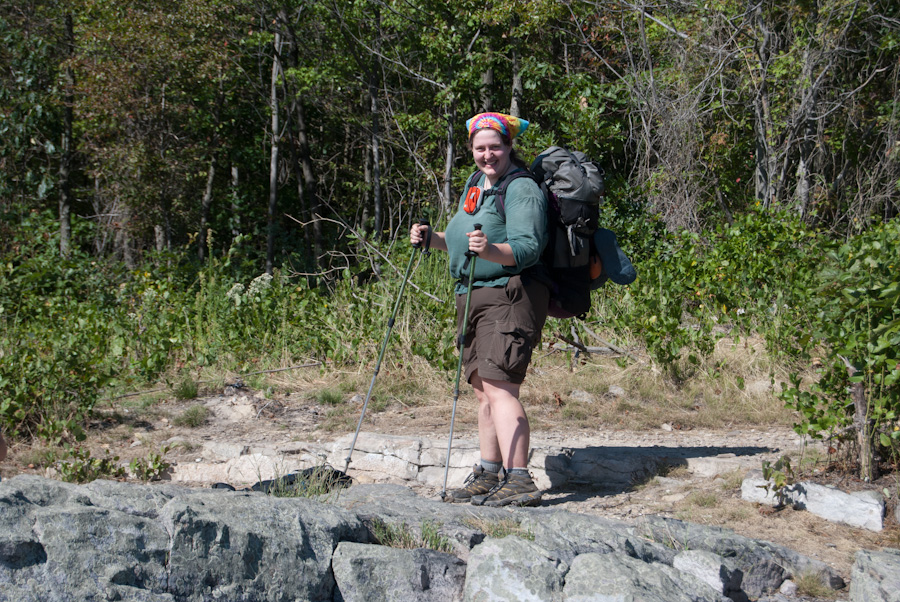 The view is to the east southeast, over the Shenandoah River (mostly obscured by trees and hills), and into Virginia. Nearby towns include Winchester, VA (which may be visible to the right), and Front Royal (which would be at far left, though it is perhaps too much on a southward bearing to be visible in this easterly view).