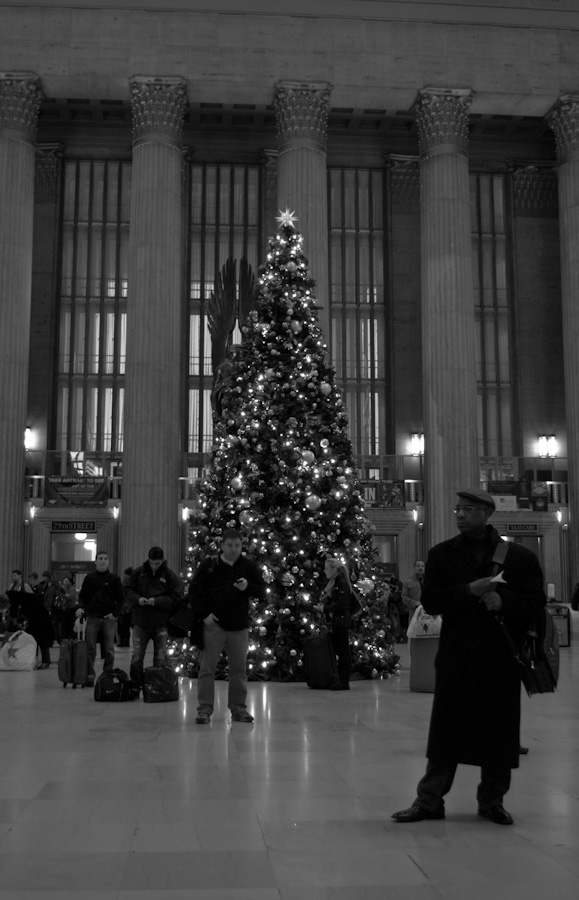 Above and below, in Philadelphia's 30th street station; I departed for Boston the day after Christmas to visit my brother.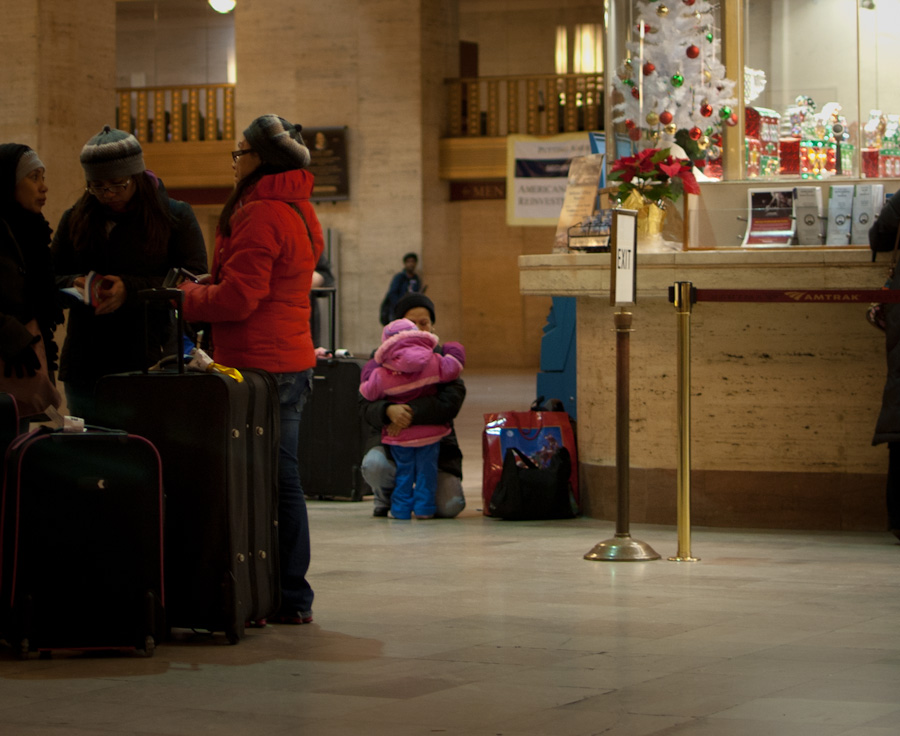 My connection for New York to Boston was cancelled due to the snow (as were a few others), but I was rescheduled on another train — ostensibly earlier than mine, but actually 2½ hours delayed.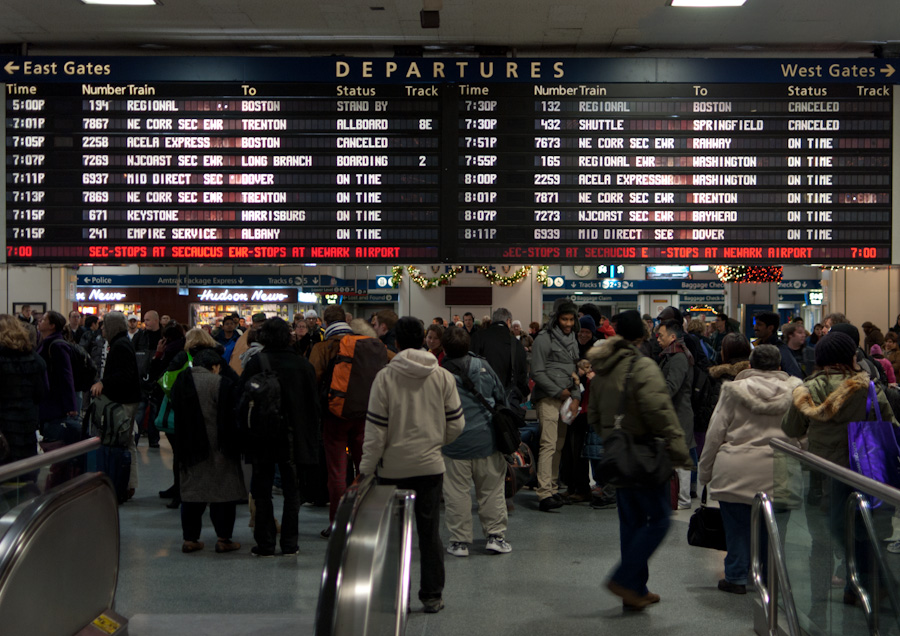 Along the way: engine power failure, rescue engine, change to diesel, iced switch, carriage doors too iced to open.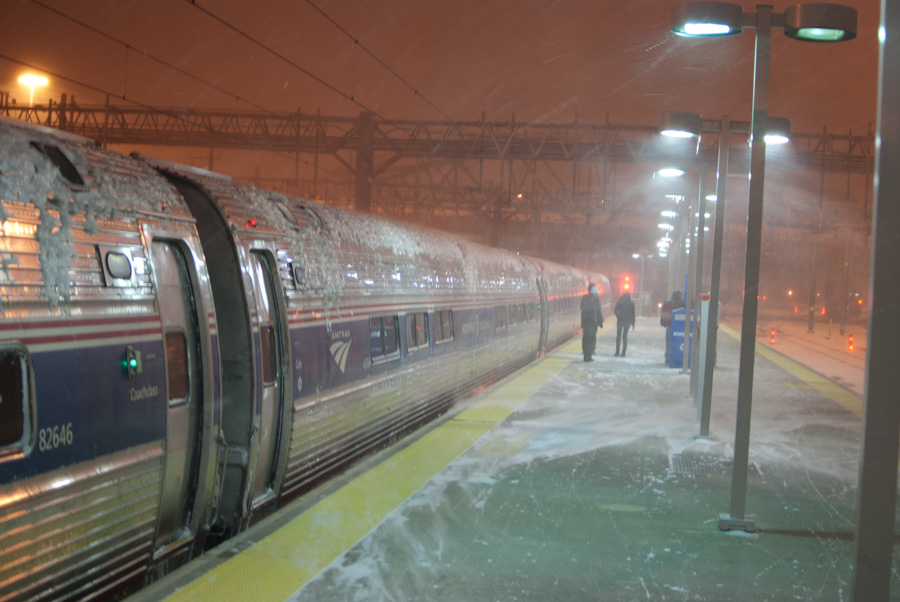 Above and below: passengers step outside to smoke in New Haven, CT at 11pm.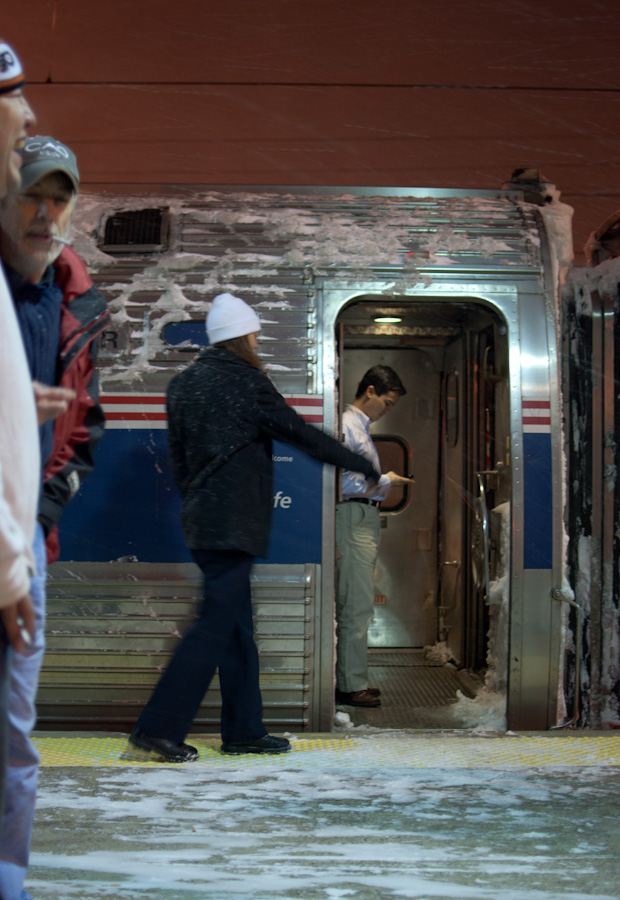 We arrived in Boston at about 3am; the ploughs were out, but we had to dig out and push the Zipcar several times anyway.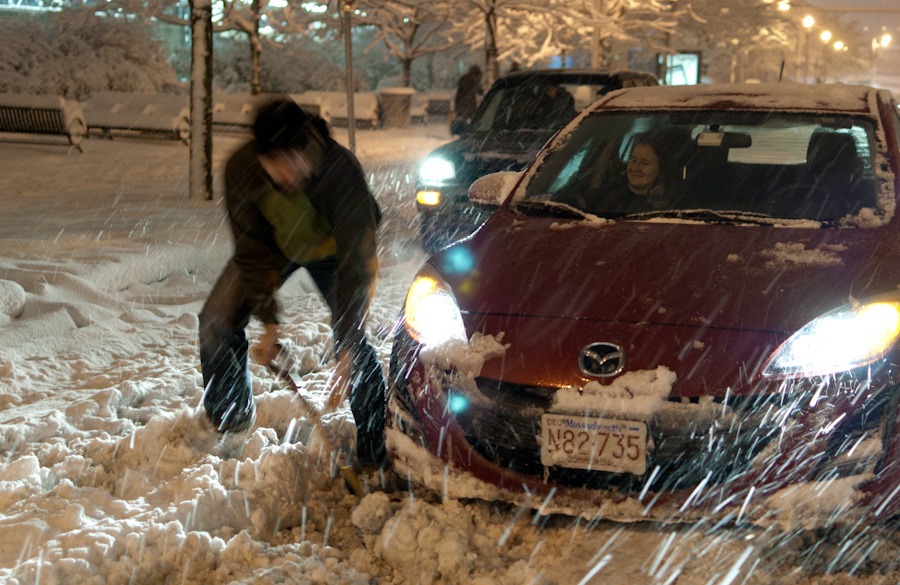 Above and below, outside Boston's South Station, on Atlantic Ave. We ended up giving two other passengers from my train a ride, as they were (stranded and) headed to very near Matthew's apartment; they also helped push.