Boston celebrated Bay State Bike Week the week of March 16th, featuring a number of group bike rides.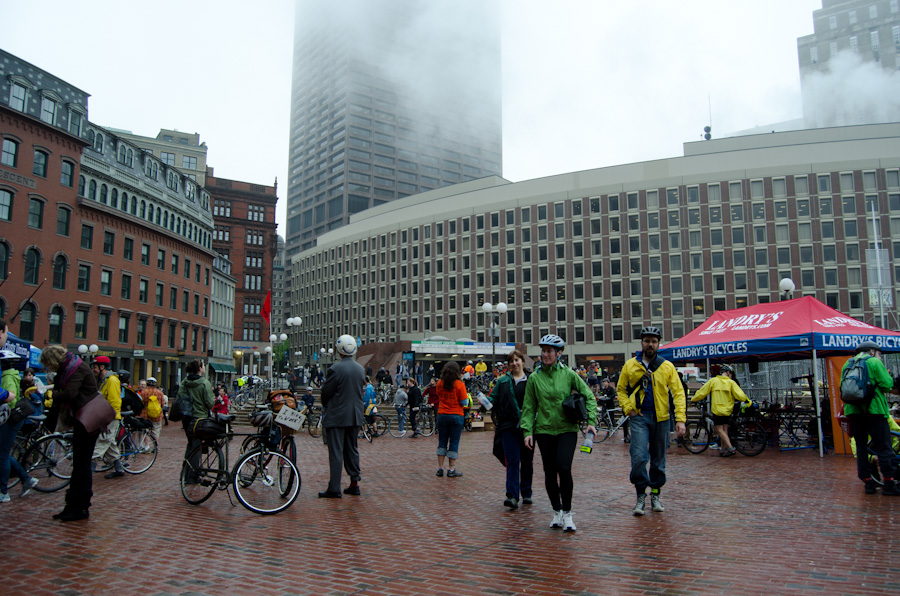 Above and below: a damp (but not rainy) morning for various group rides to converge at government center.
Below, an organizer makes announcements for the Cambridge Bicycle Committee's Musical Mystery Bicycle Tour.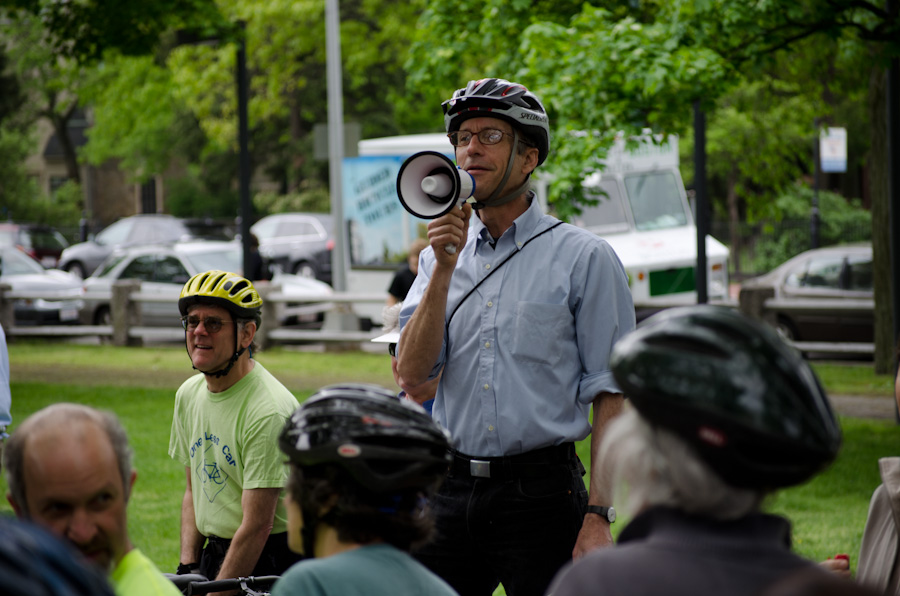 The ride went around Cambridge and Somerville, passing various points of (musical) interest and stopping for music at MIT. See more on flickr.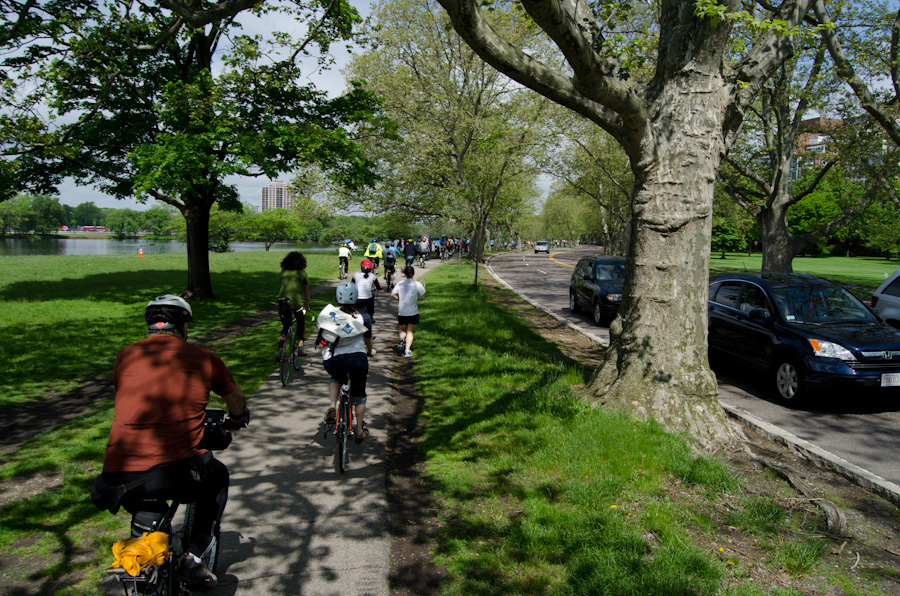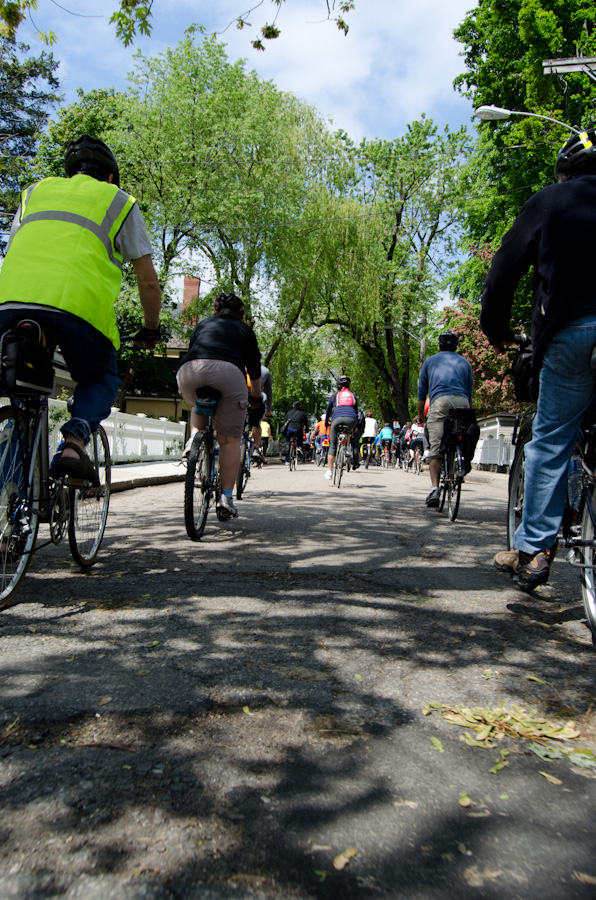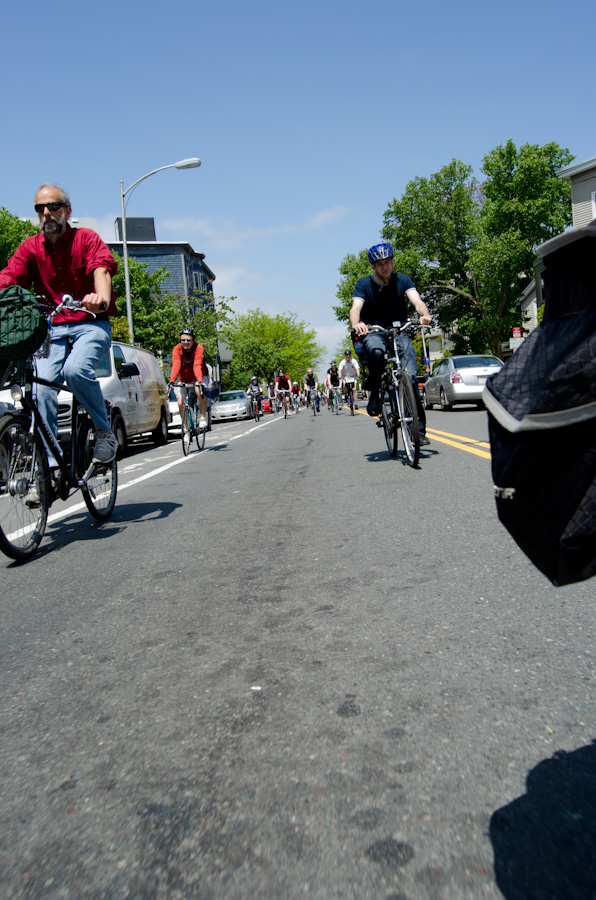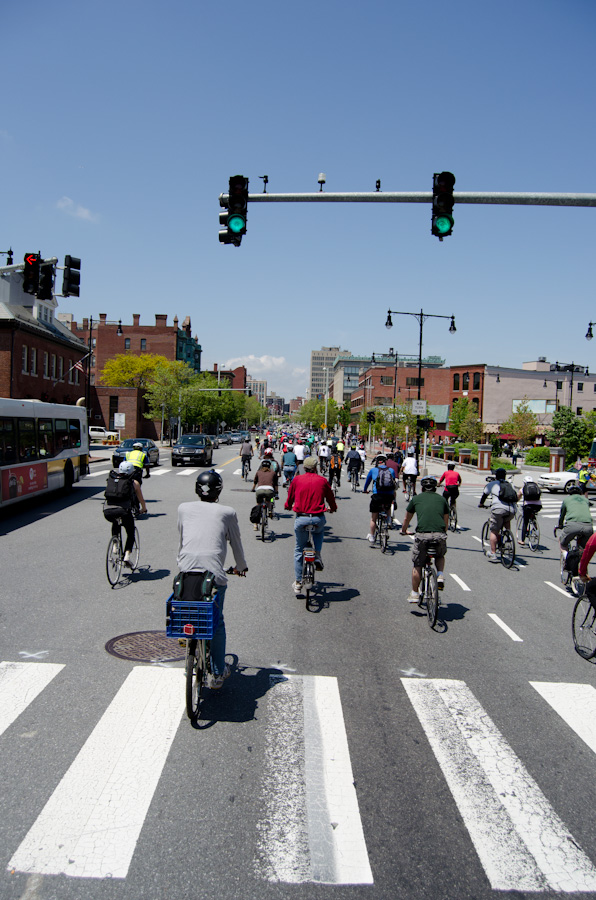 (The above was snagged by the Cheap Thrills — Boston blog in May 2012.)