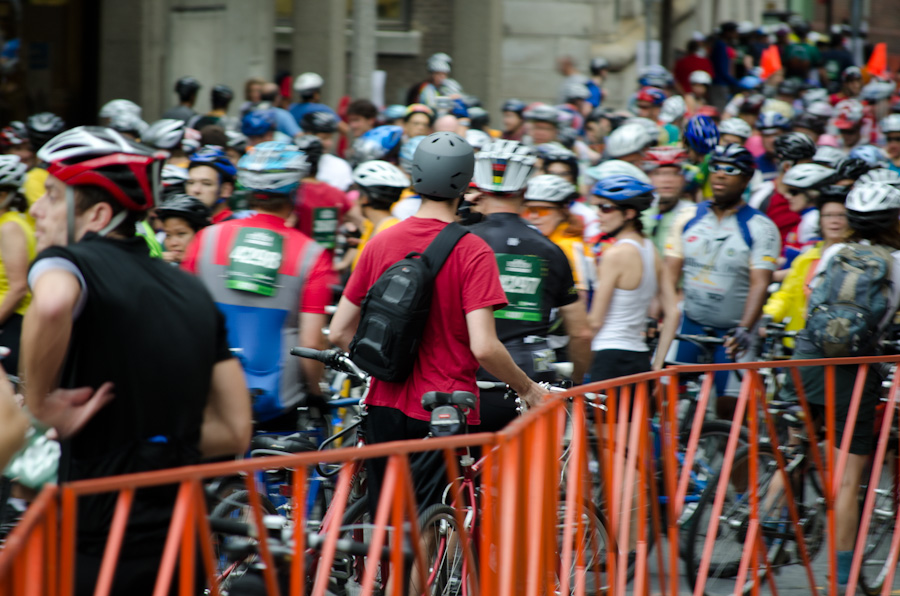 Waiting for the 2011 Hub on Wheels to start on September 25th at Government Center in Boston, MA. See also, a track of my route (on a map).
Riding under overpasses on the initial 10-mile loop, everyone whooped and hollered (video).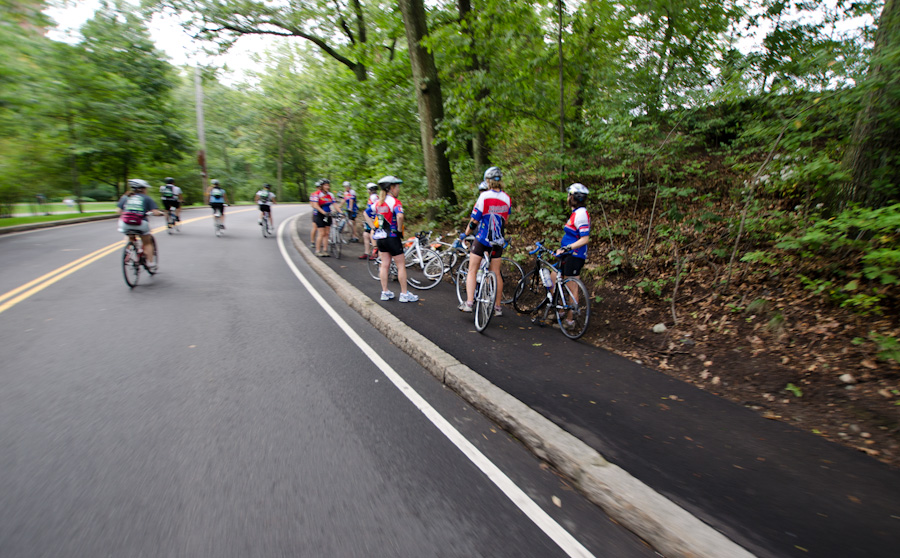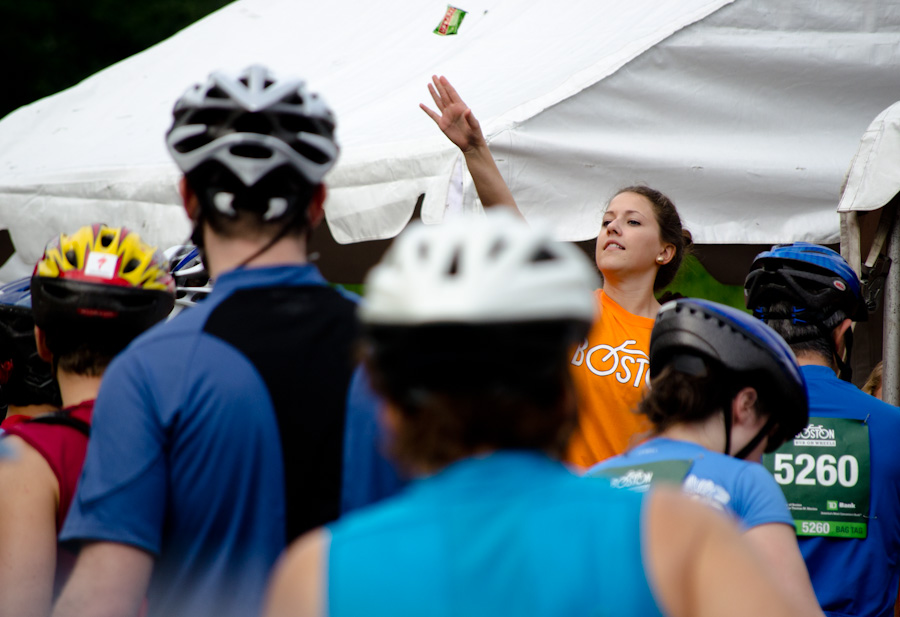 At the first rest stop, in Arnold Arboretum. Above, a volunteer throws snacks to bikers.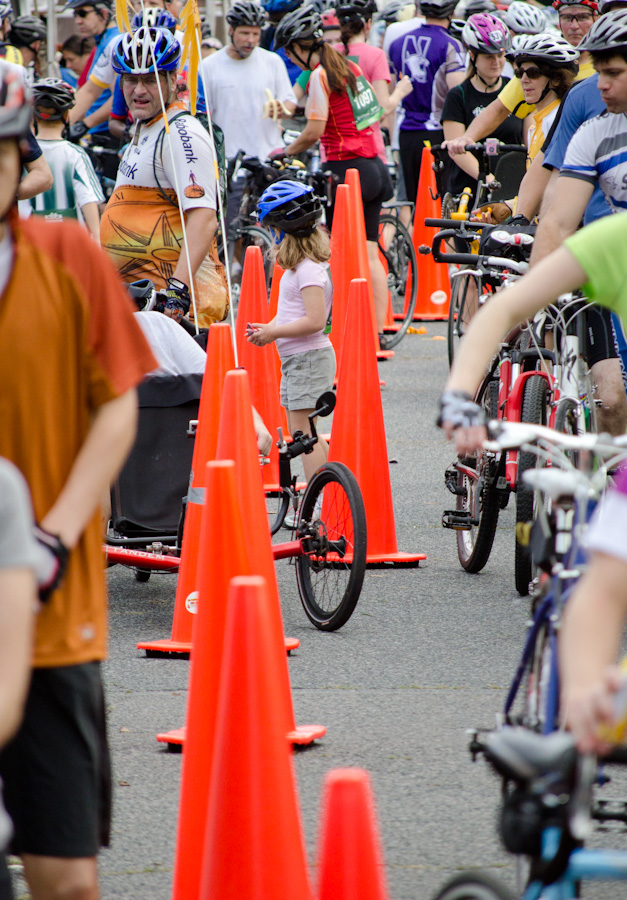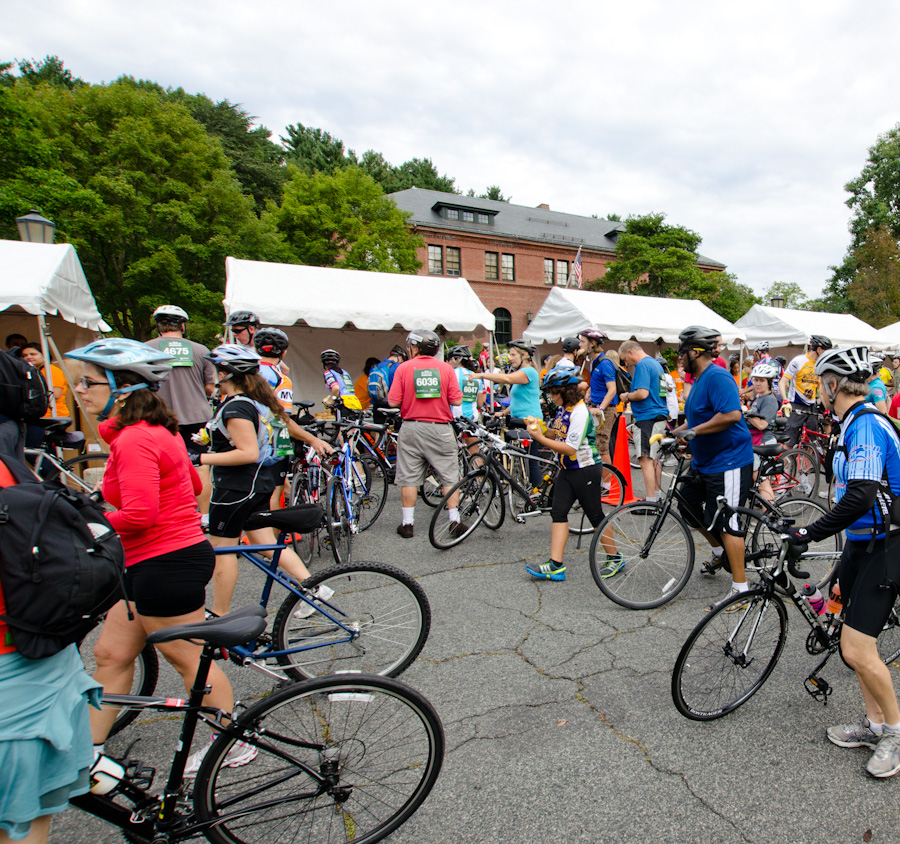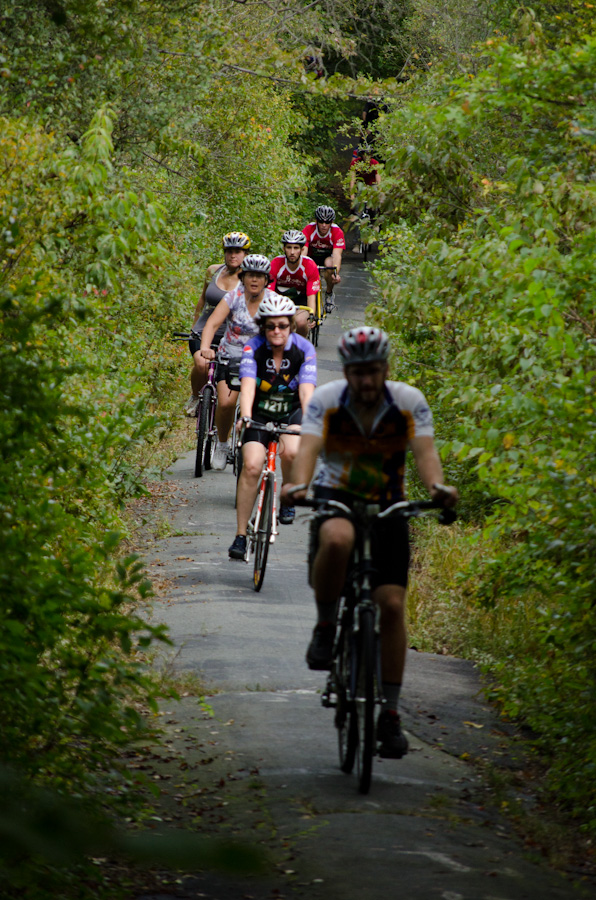 Riding through Stony Brook Reservation on the 50-mile loop.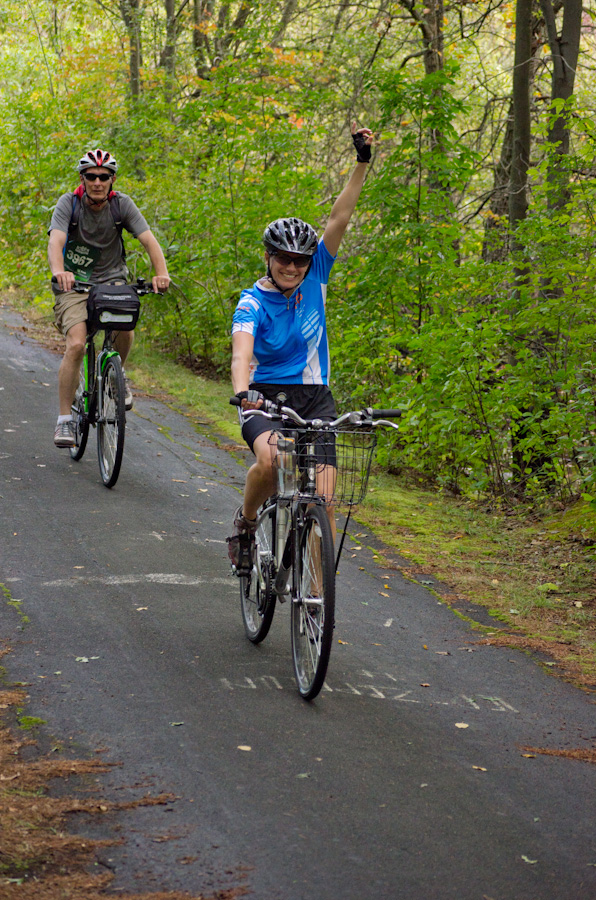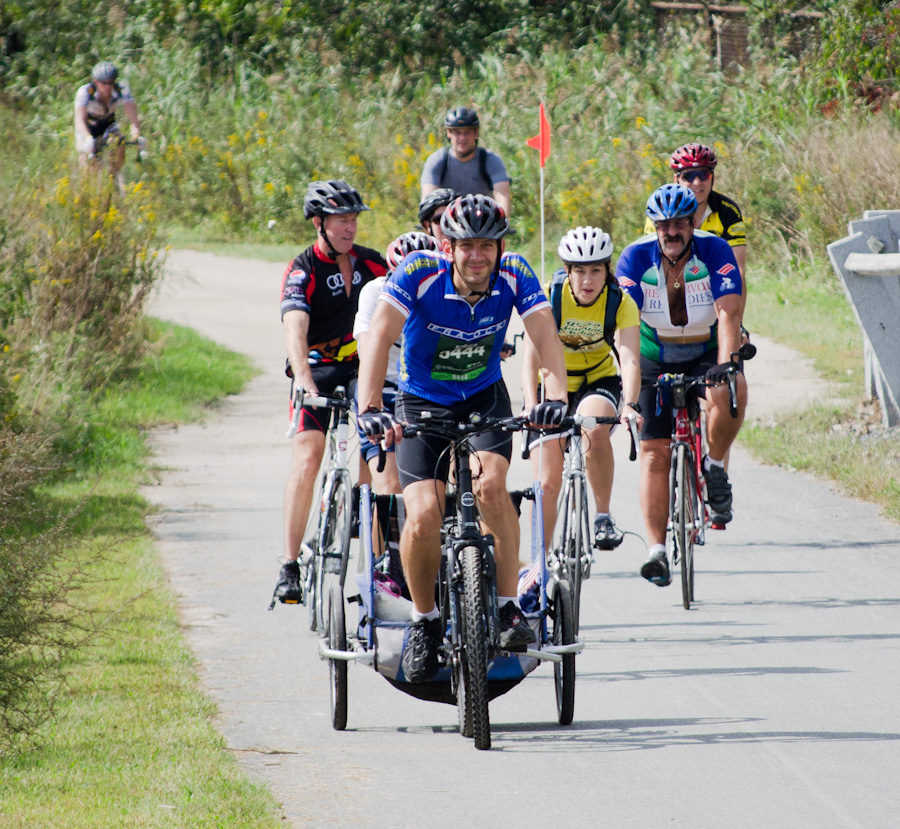 On the return stretch, on the Neponset Trail.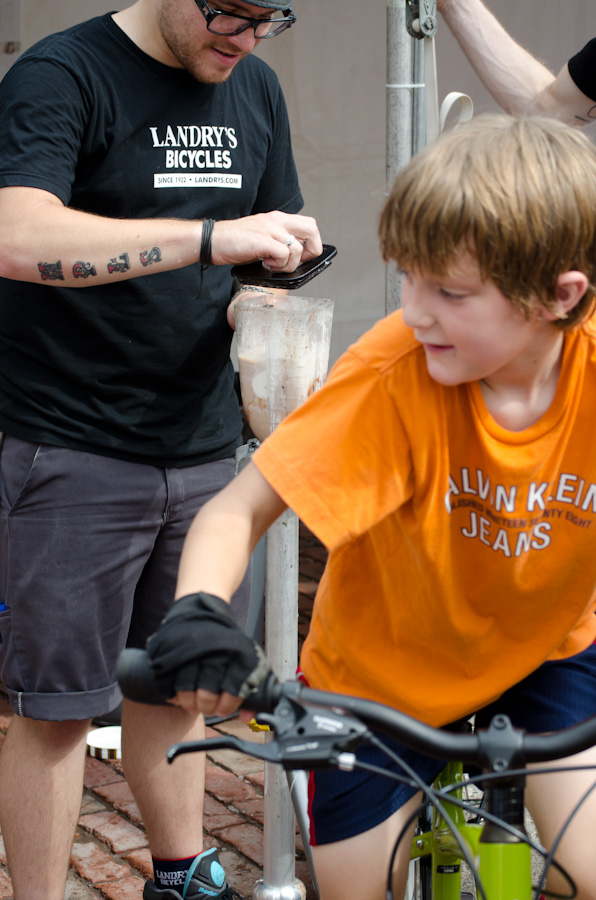 Back at Government Center (at the Landry's Bicycles tent), a boy rides a stationary bike, powering a blender to make smoothies.