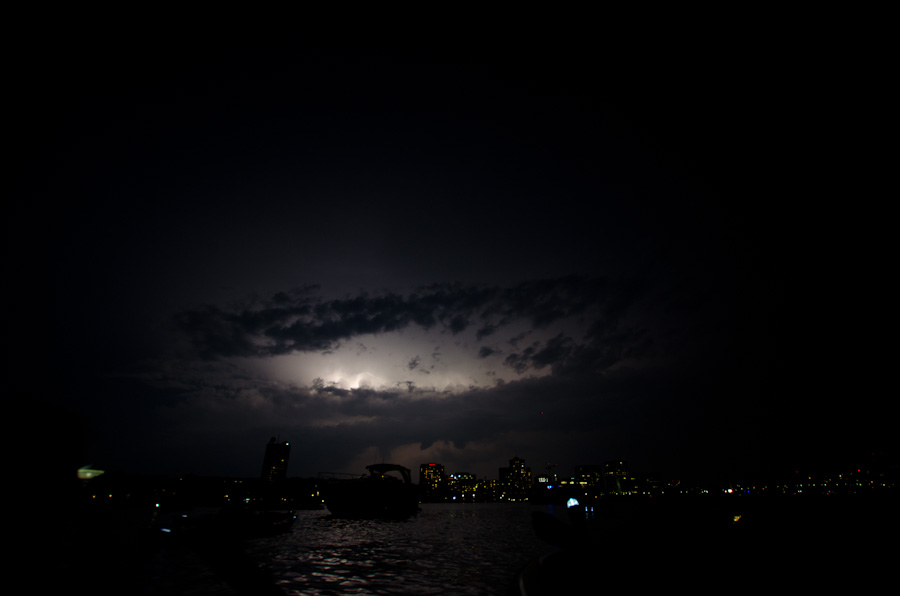 Lightning in clouds above the Charles River on the the 4th of July.
Small boats were temporarily evacuated to the dock (and people on the Palisades temporarily advised to shelter in the tunnels along Storrow drive).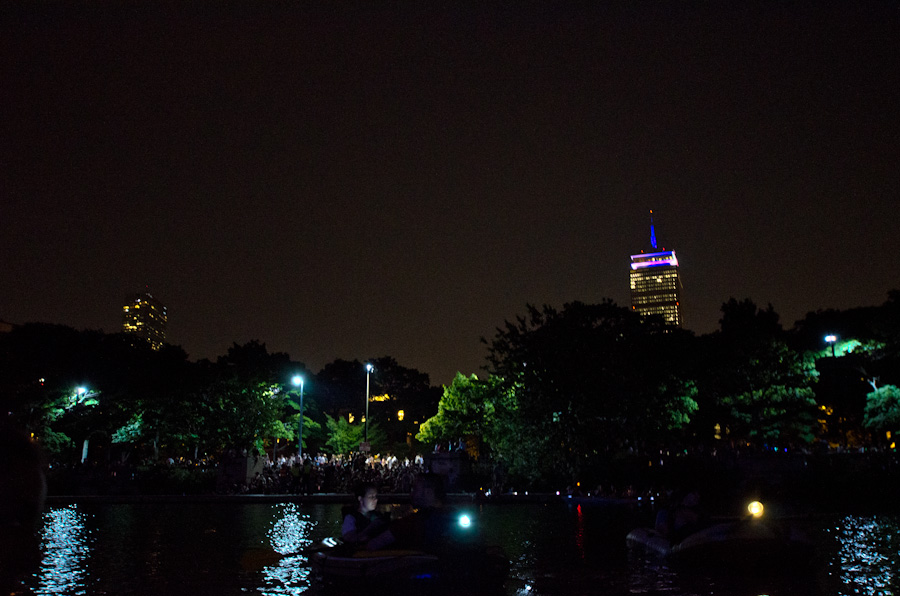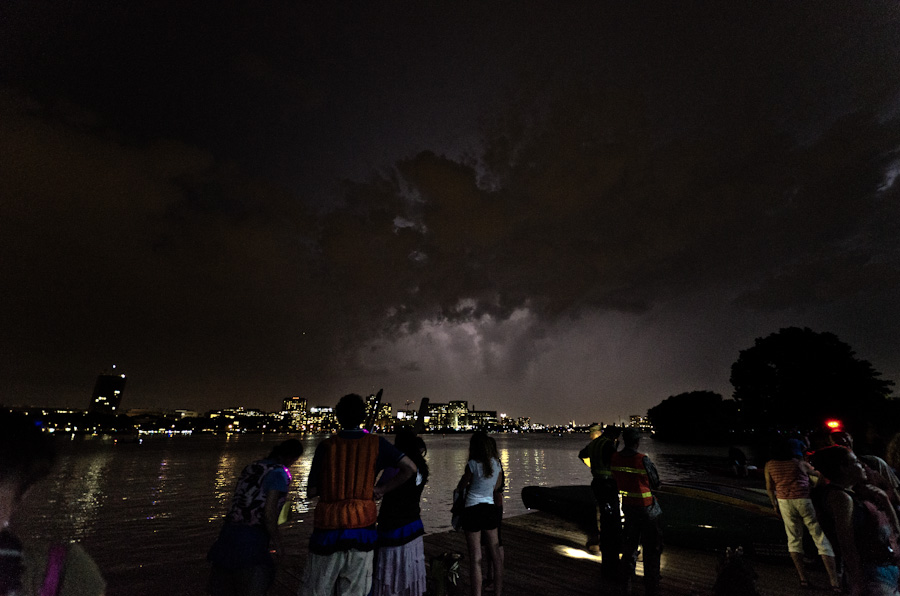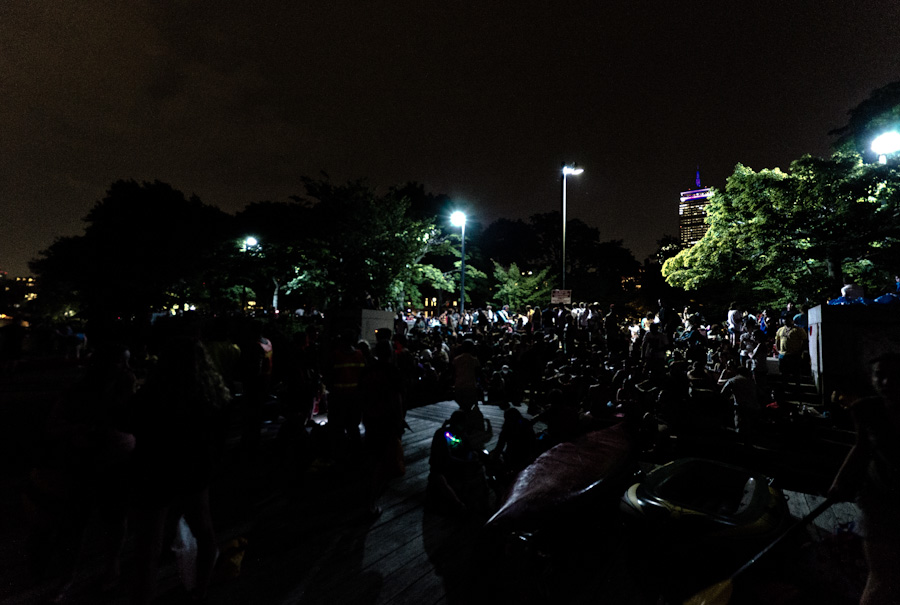 It remained clear, and after a half-hour delay boats were allowed back on the water and the fireworks started — but then the downpour arrived just after they were begun (video, image).
Below, leaving after the fireworks.