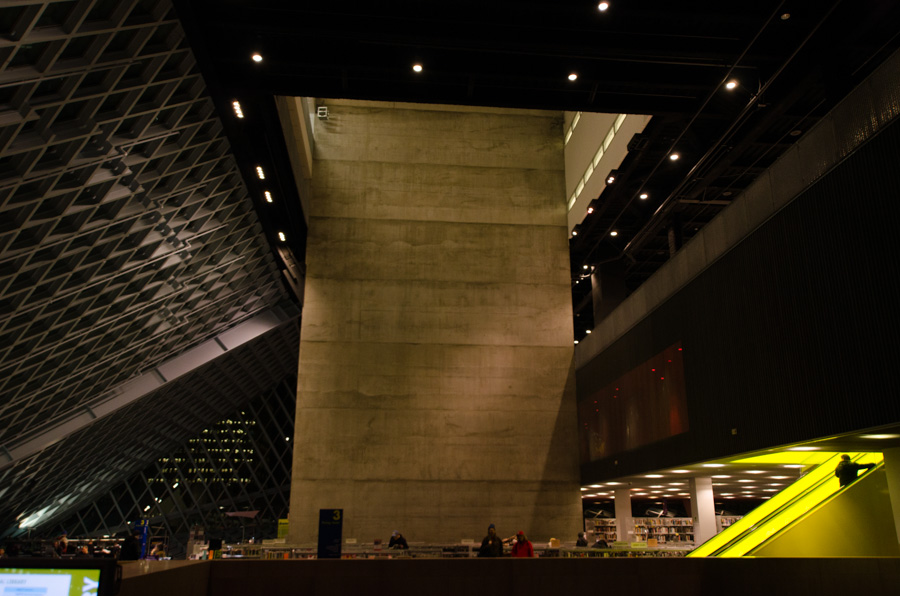 At the Seattle Public Library main branch. Above and below, the Living Room (level 3, by the 5th Ave. entrance). The architect was Rem Koolhaas; the building opened in 2004 (more at spl.org).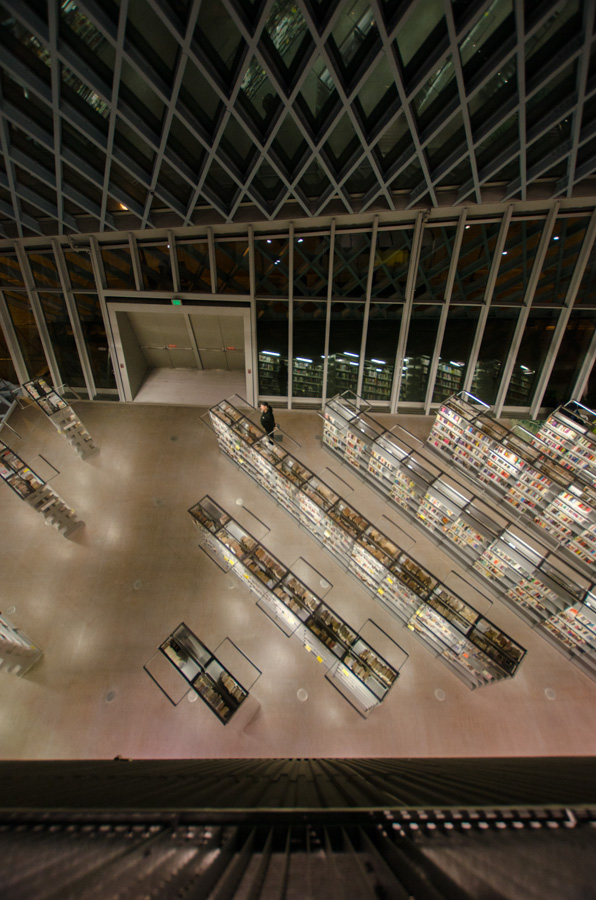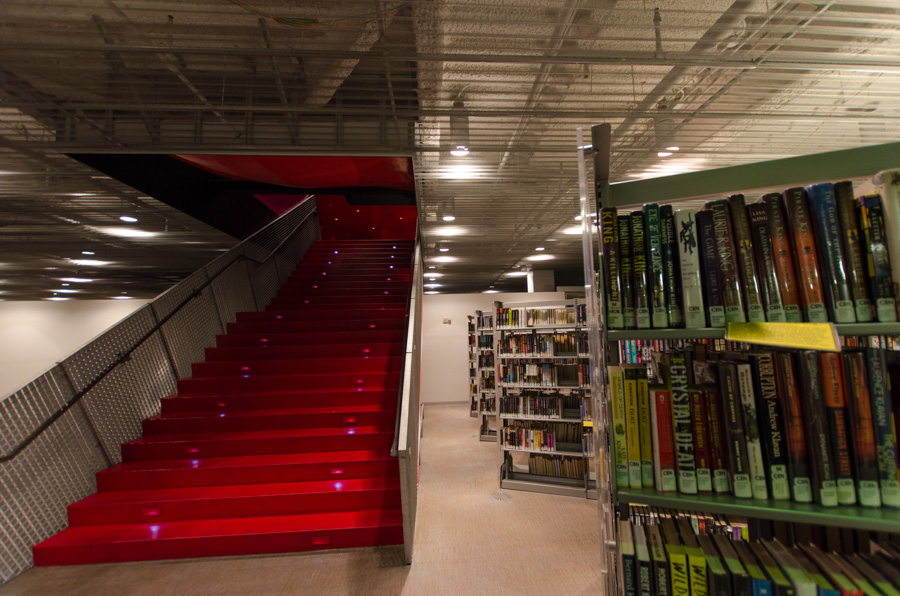 Following stairs up to level 4 leads to Assembly: conference rooms.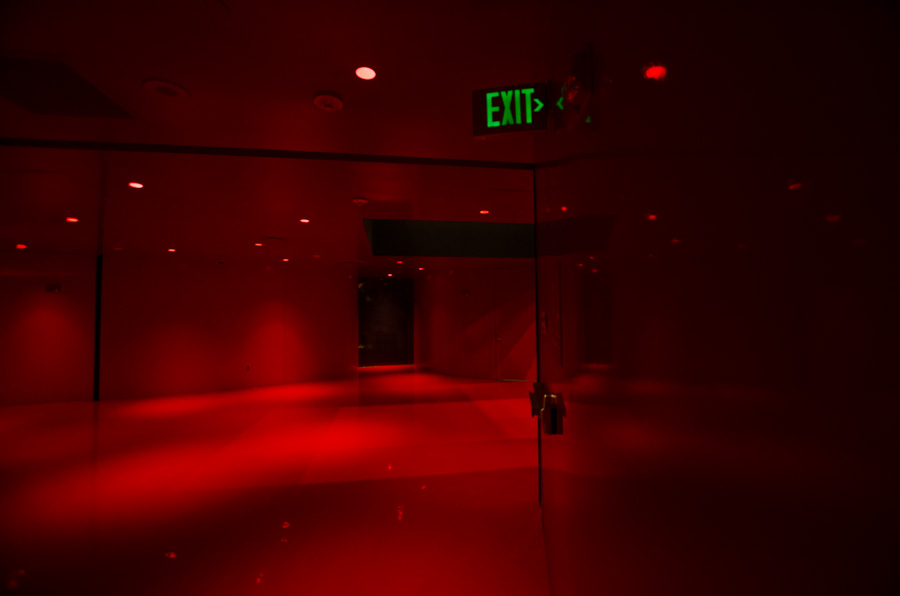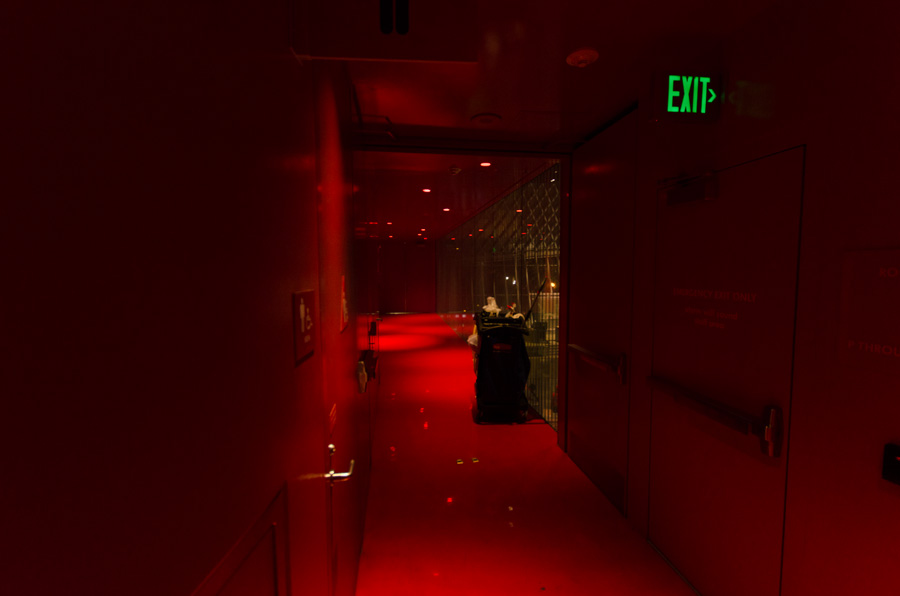 An escalator leads from the Mixing Chamber (level 5) up into the Book Spiral (6-9). It is a tail of the yellow ramp and stairway motif.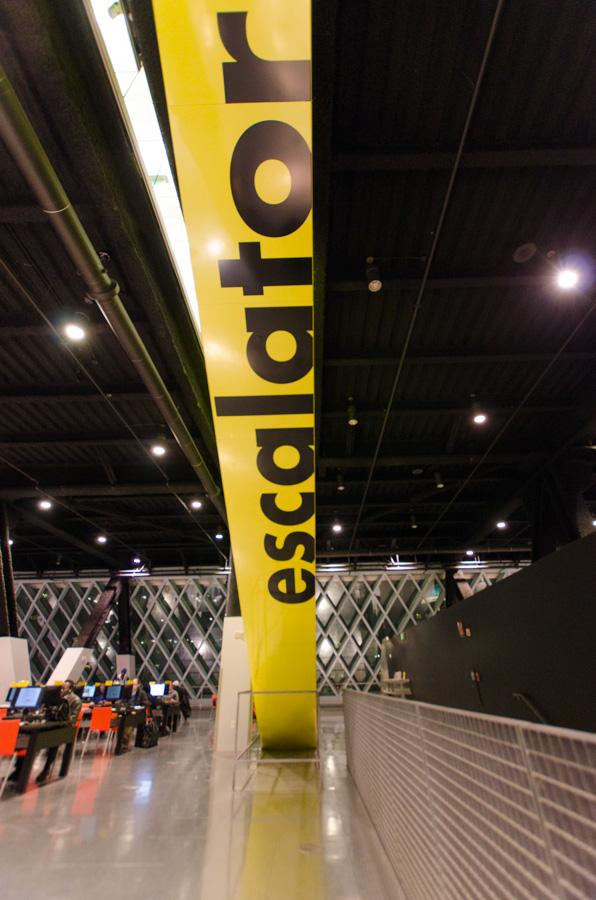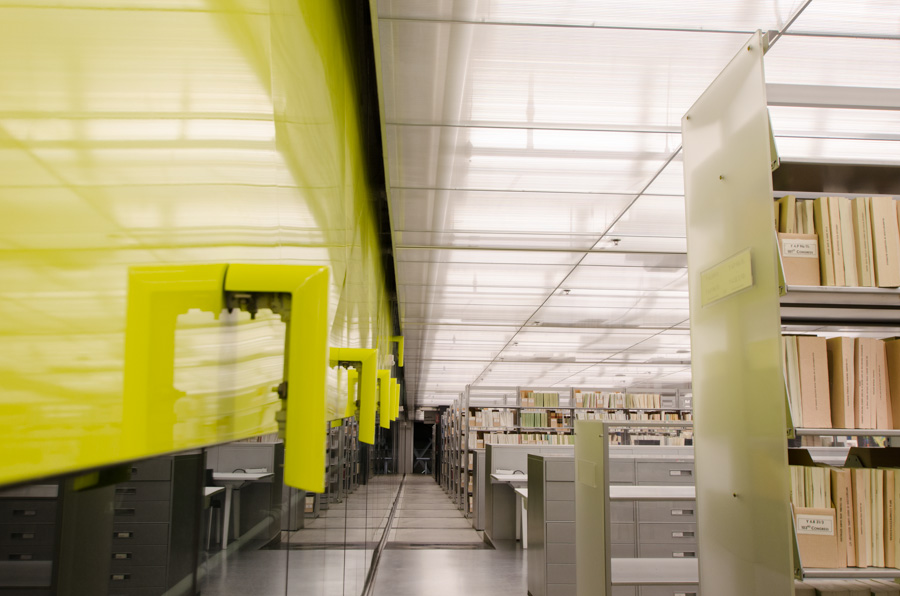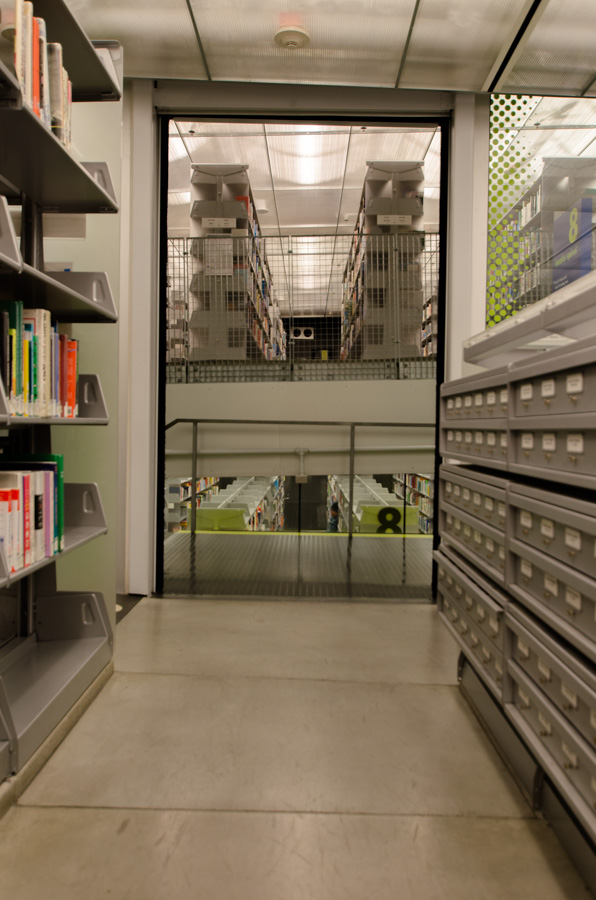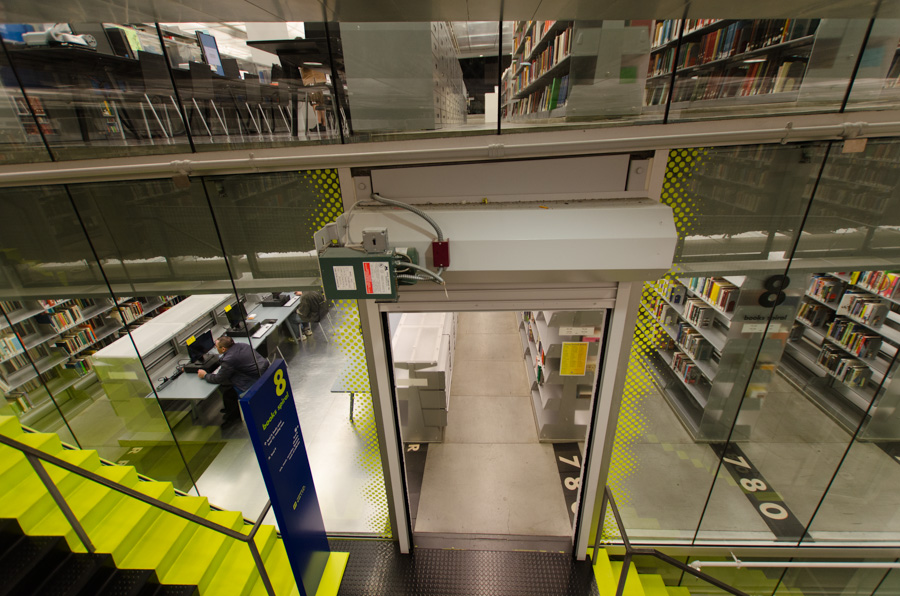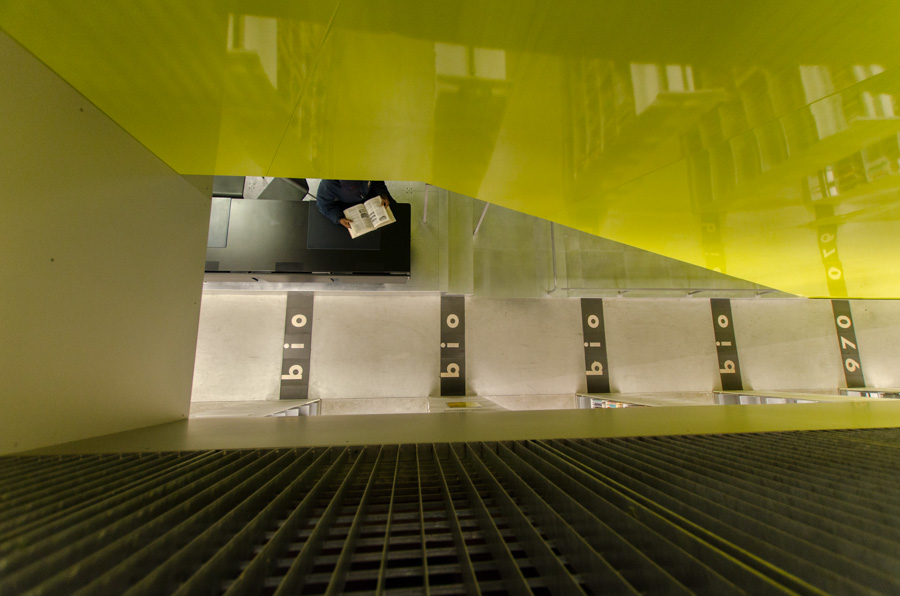 A staff area rings the central atrium near the top.