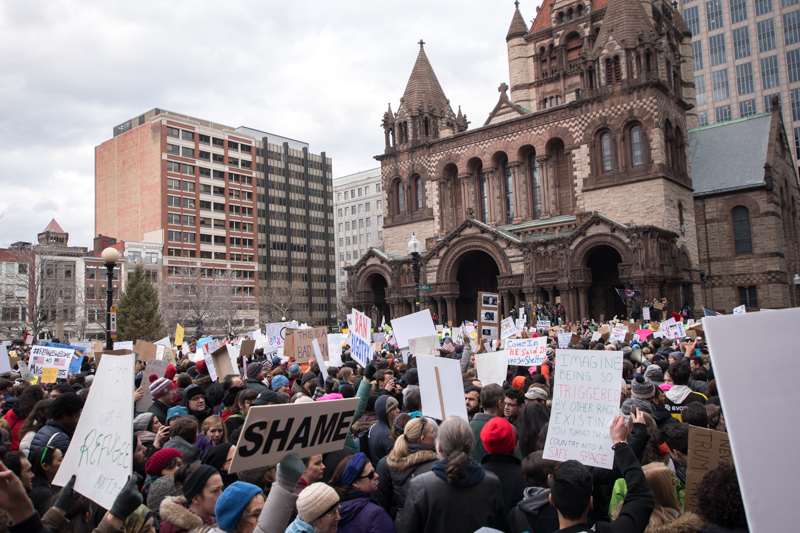 Protesters at Boston's pro-immigrant rally in Copley Square, in response to Trump's Muslim ban.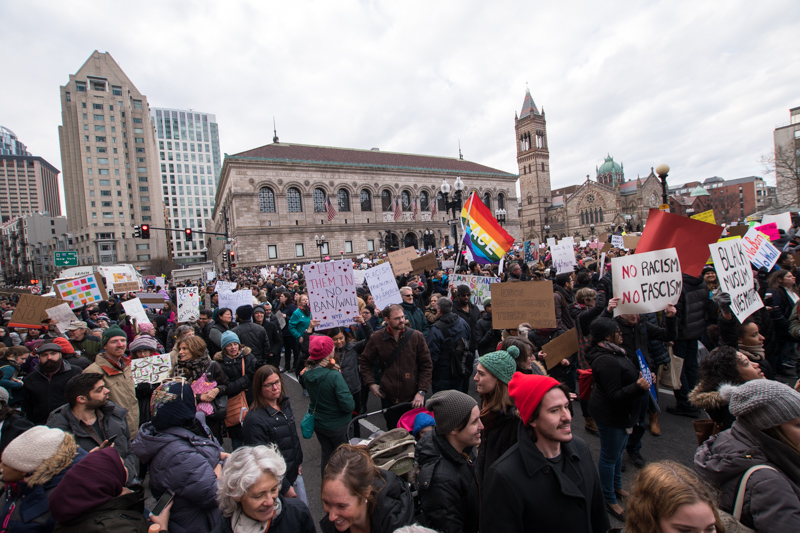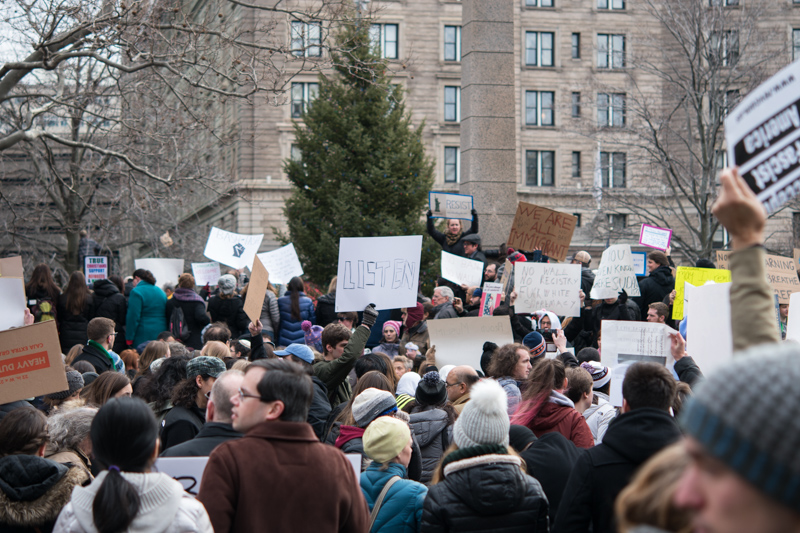 Between Trump's signing the order on Friday and protests on Sunday, Trump also added Stephen Bannon to the National Security Council.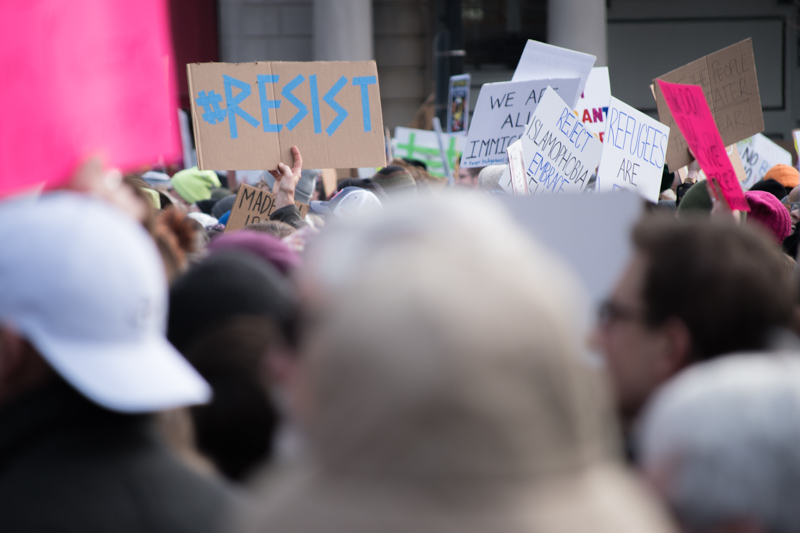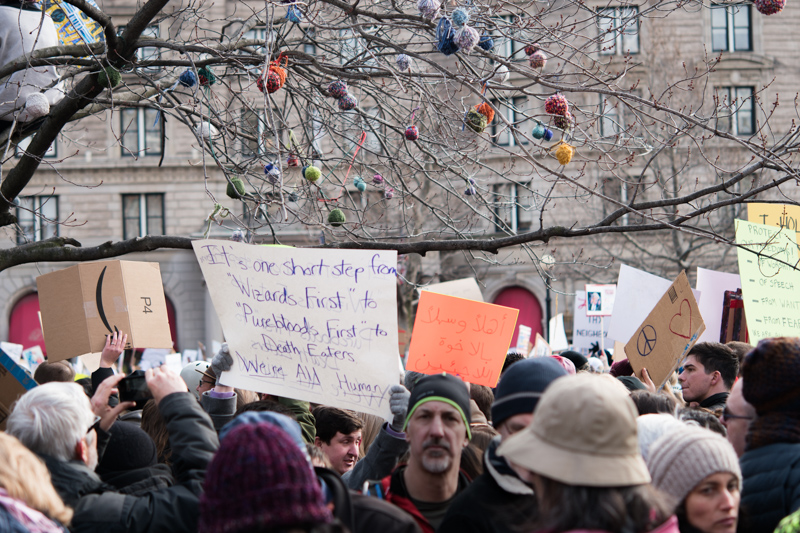 Above and below, protesters draw comparisons with Harry Potter.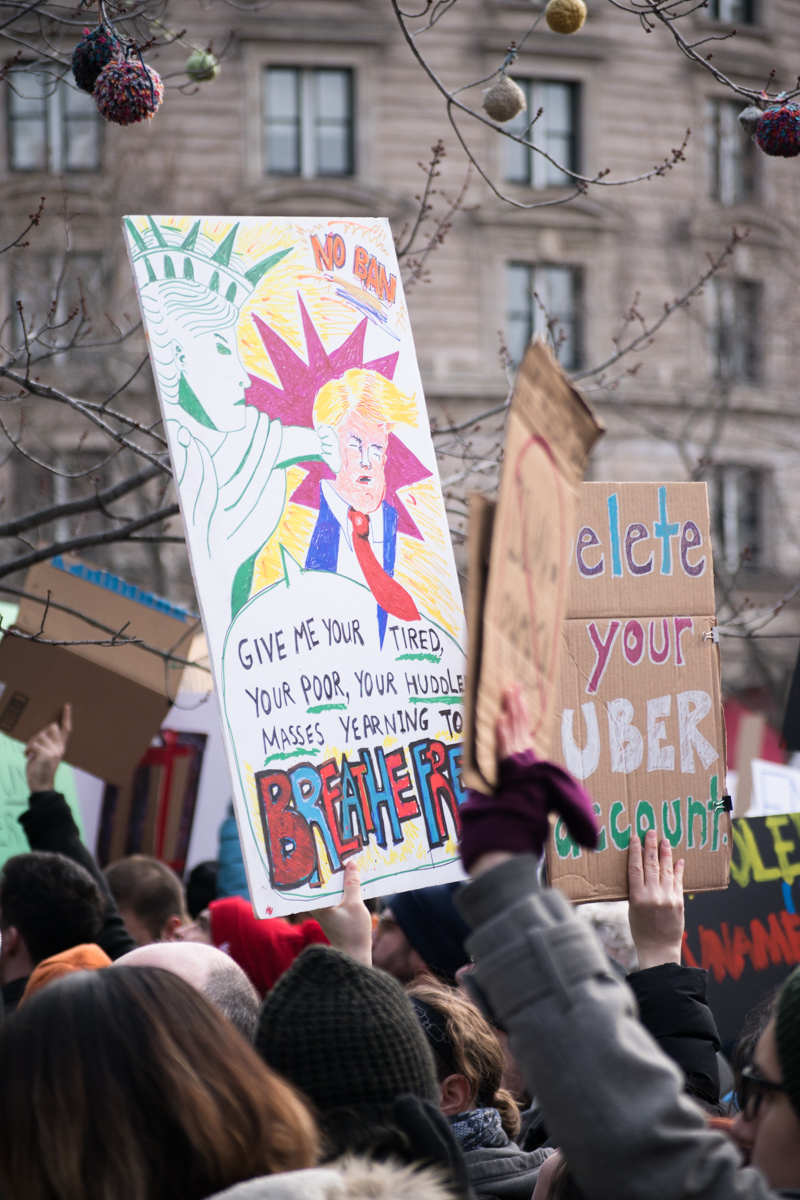 A timeline of events related to the travel ban. (Uber responded to criticism with support for drivers.)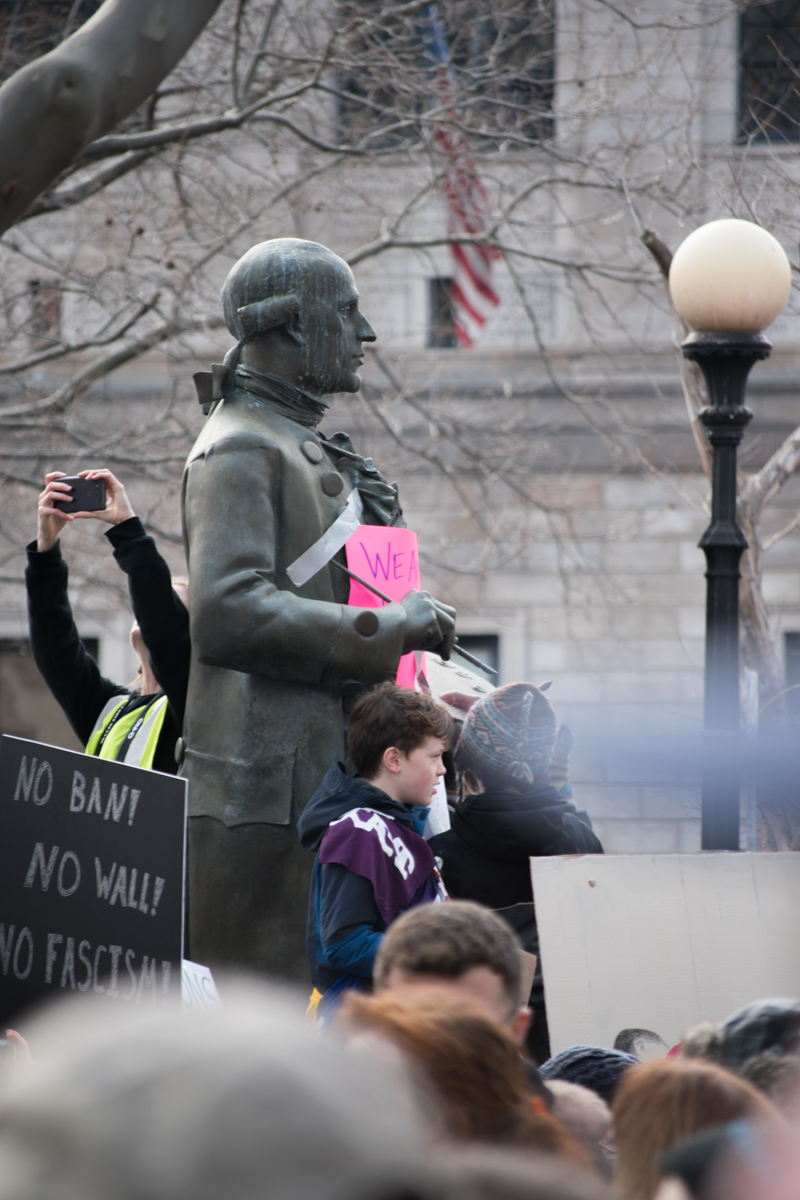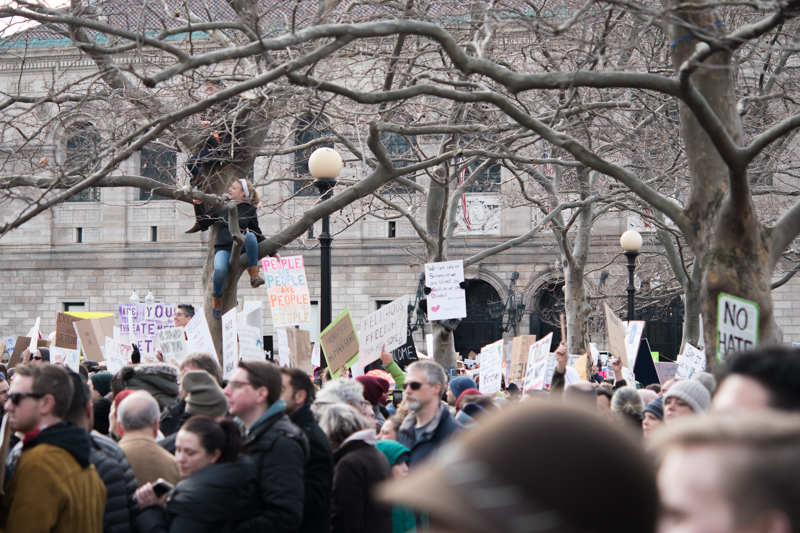 Below, the Boston Public Library.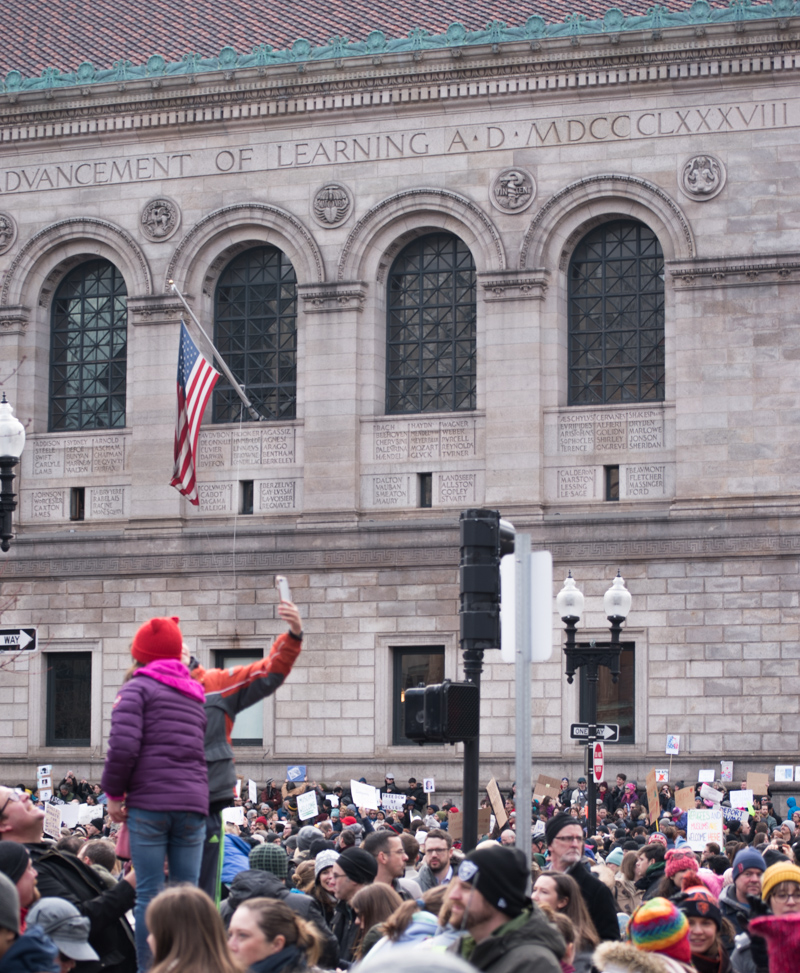 The ACLU has received more than $24 million this weekend, which "supersedes its annual online donations by six times."