I visited The Clay Studio in Philadelphia yesterday, and saw some interesting ceramics.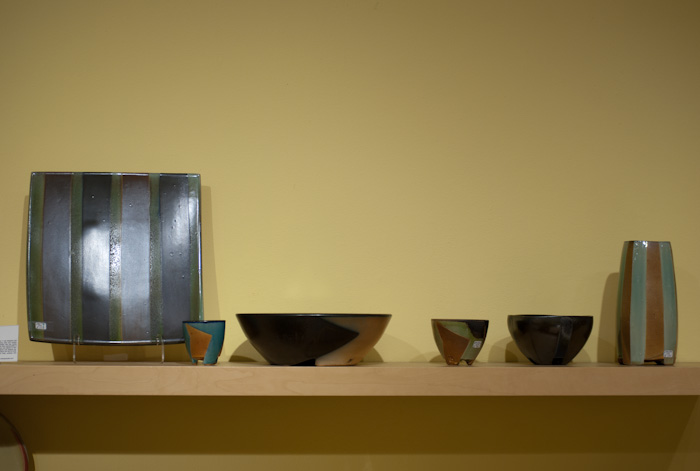 Angular glazing by David Crane; the forms were, to me, slightly bulky.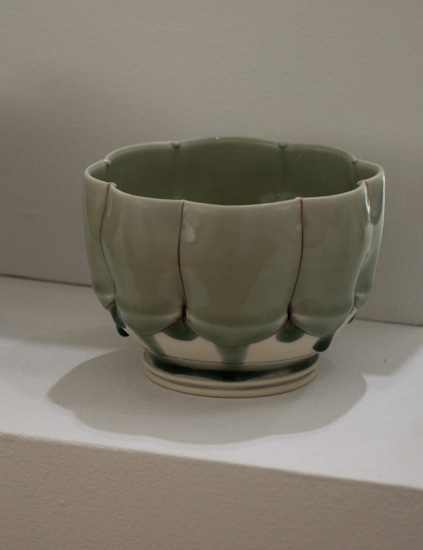 Dimpled and lined surface by Shawn Spangler — enticingly strange, but not quite comfortable to hold for me.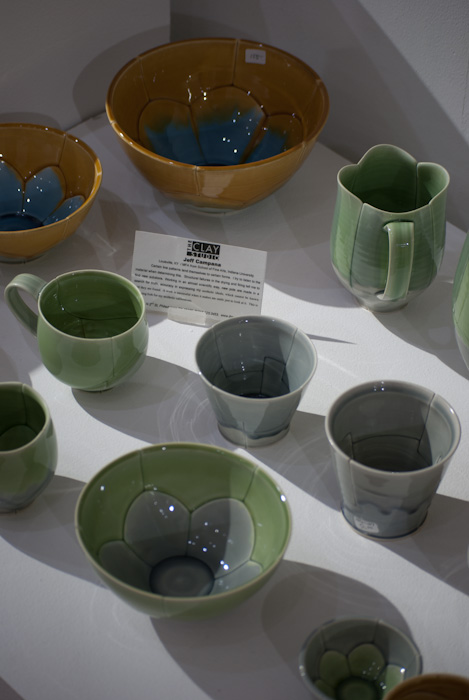 Sectioned forms by Jeff Campana (also on Etsy), pleasing to the touch and attractively plant- or tortise-like.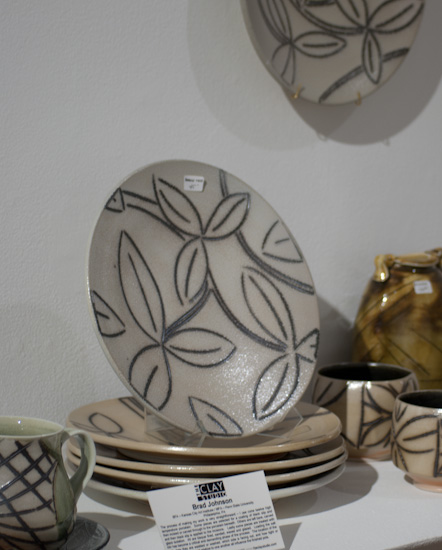 Salt-fired, silvered leafy designs by Brad Johnson (alternate).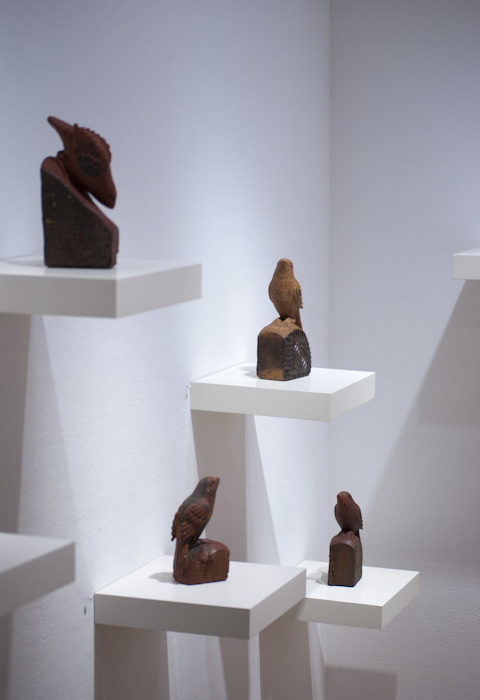 Birds carved from found bricks by Chris Berti; other carving in bricks, drainpipe tiles, and beaver-cut logs.
I also saw — and recognized — some work by Ryan Greenheck, who taught the introductory wheel throwing class I took at UPenn.
2010 Dec 13
e