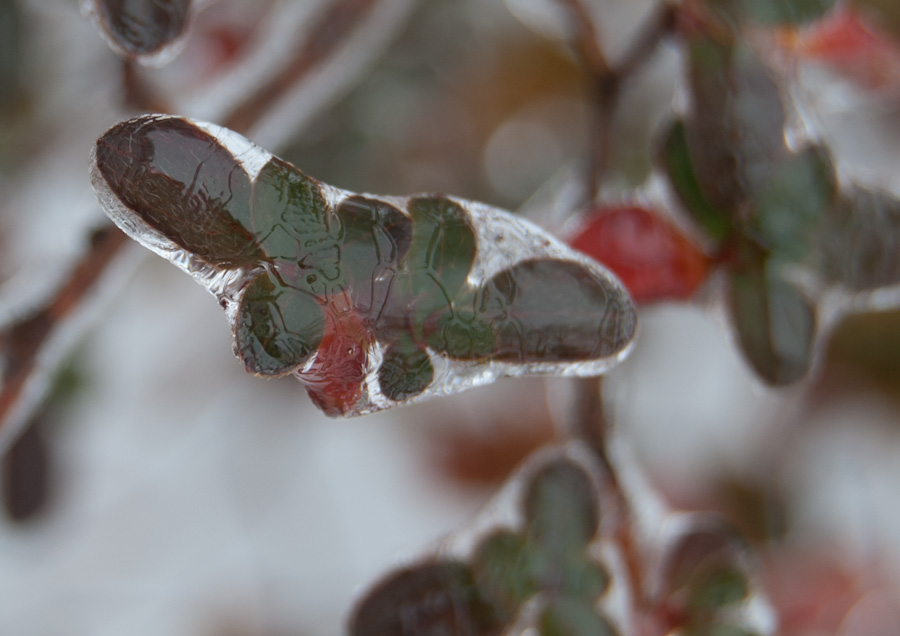 There was freezing rain after a recent snowfall.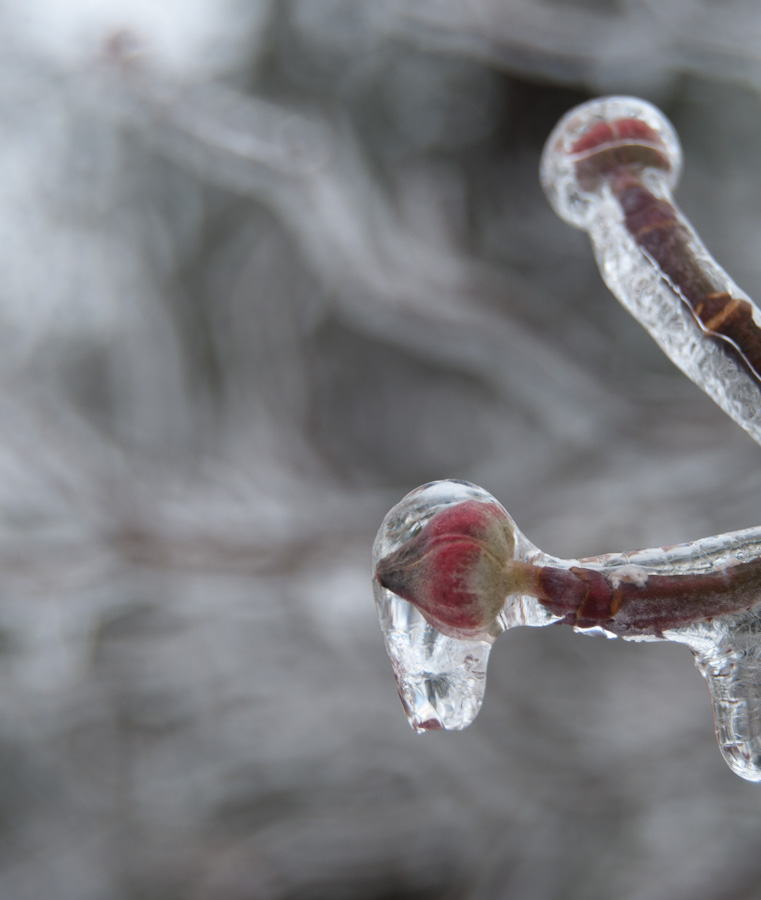 Above and below, Dogwood buds.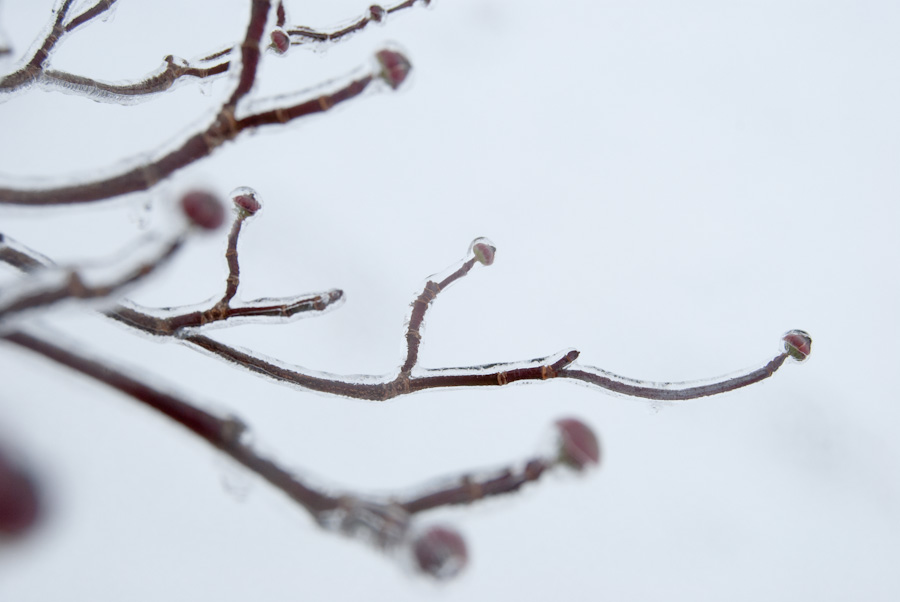 I took a break from shoveling — heavy, but removable in satisfying broken sheets — to admire.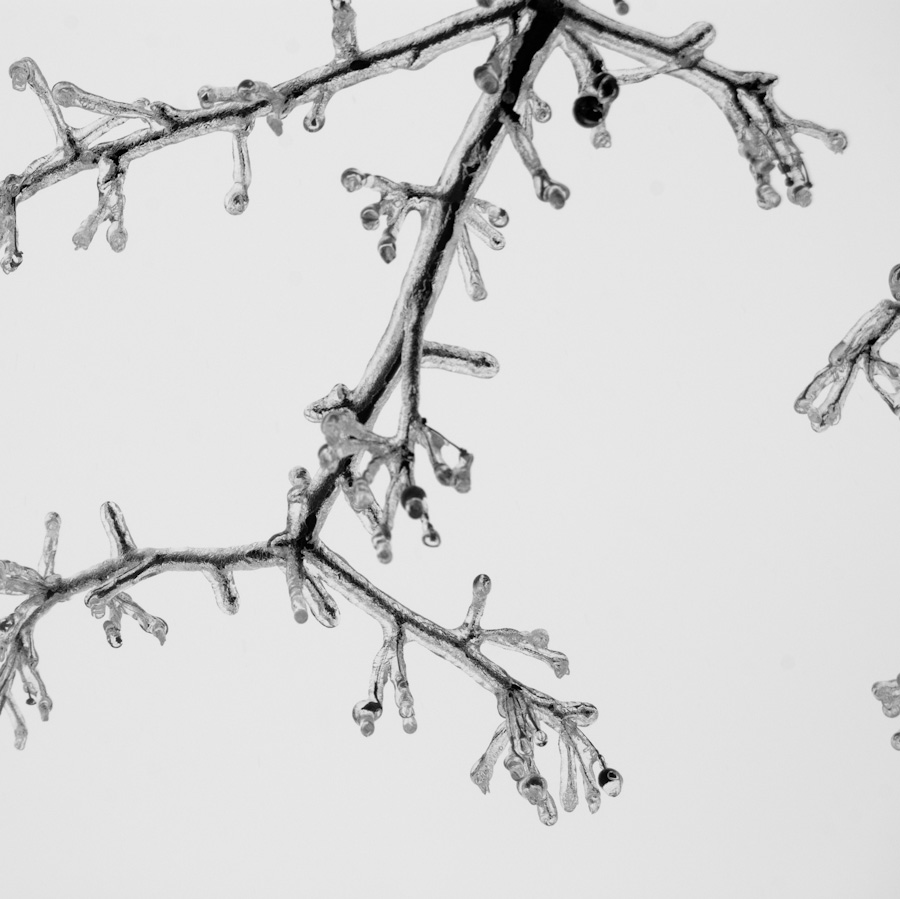 I was surprised by the surface detail in the ice (despite its deeper clarity).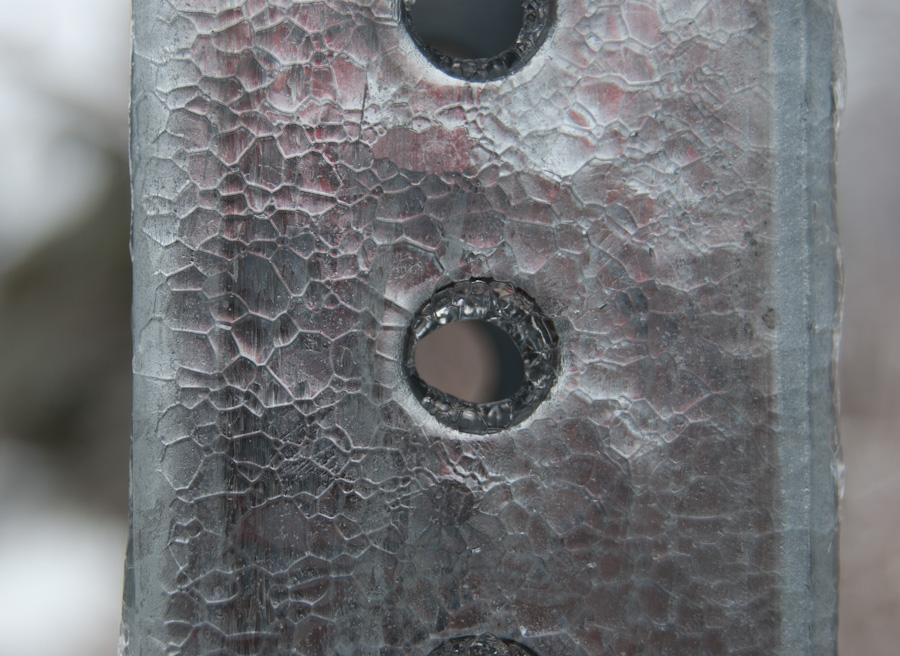 Above, my bright orange don't-shoot-me hat adds color to ice on a metal sign post.