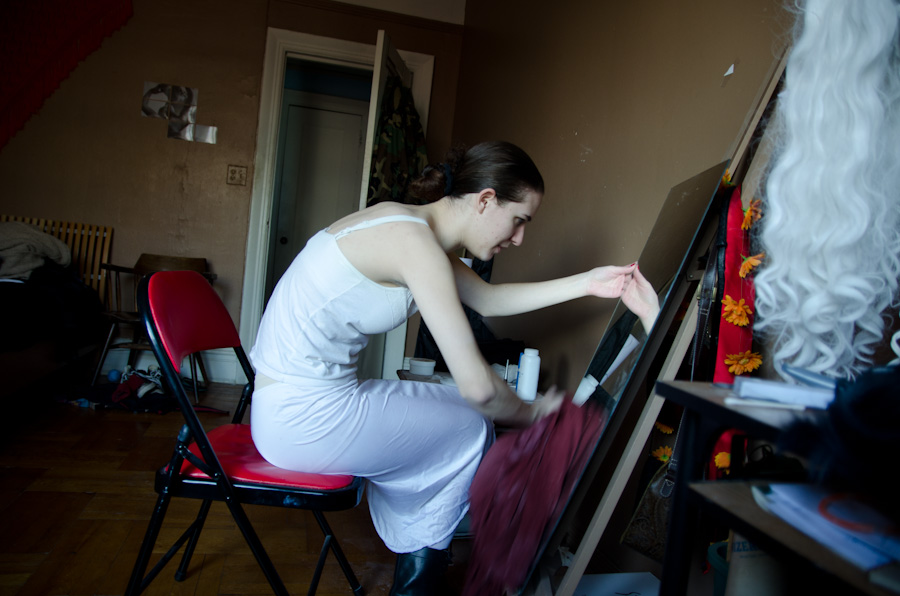 I visited my friend who works as a living statue. She goes by Galatea when statuing and on her statuing blog. She let me hang out and take photos of the whole process — white makeup, costume, travel, and statuing.
Thanks to Matthew for advice editing this set!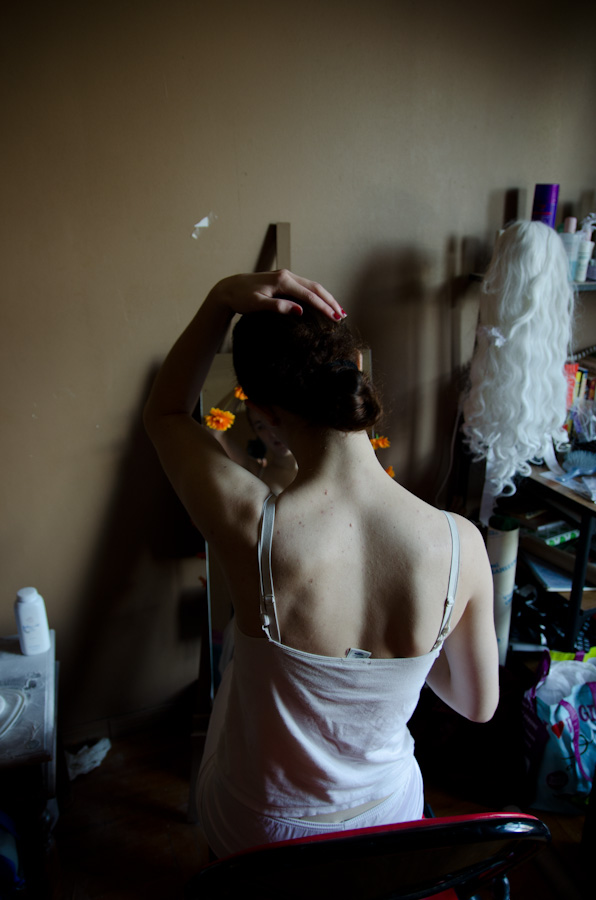 Applying the white makeup — white base and powder — and black details took about 45 minutes (with conversation to distract).